Small heroes This was such an informative and eye-opening visit. It is so important that every tourist taking in the beauty and history of Siem Reap and Angkor take the time to go to the APOPO visitor centre and learn about the amazing work that the hero rats and their handlers are doing. It's a terrible fact that Cambodians are still suffering horrendous injuries from land mines so many years after the end of the Khmer Rouge era. Please make sure to contribute something to their essential task. (The rats are really cute too!)
You will be shocked with how much you learn & how you now feel about rats! I was a bit dubious about visiting rats, but my goodness I'm glad I did! The work this charity does is extremely impressive & it shows how passionate they are when you listen to them talk & then watch the rats (huge!) in action. Before this trip I knew nothing of APOPO which is entirely charity run. Their work is invaluable. It really is worth the visit.
A very interesting insight A really nice gem to visit and find out about the very important mine-searching rats througout Cambodia.Very interesting tour, friendly staff and lots of new impressions on the "other side of Cambodia".Very much recommended!
Learn about land mines and the hero rats I can't say enough good things about this project. Go there learn about their mission and you will want to support the work they are doing. This visit is the highlight of our visit to siem reap area. More so than the angkor complex. This will leave a lasting impression on you. We decided to do our part to assist/support the mission by adopting a hero rat for a year.
Rats clearing mines! Vital work covered in an interesting way Apopo is situated about half way between town and Angkor Wat (3Km), right on the main road. They run a great presentation, highlighting the care they take off the animals in their charge and covering the vital work that they do. They have a small so of slightly overpriced goods which are sold to help find the service. You can also (as I did) symbolically adopt a rat if you believe in what they're doing and want to help in a more substantial way. It's not hard sell at all. The tour takes 30-45 minutes and it is educational and fun and you get an opportunity to handle the rays of that interests you.
alex & mariola
2023-03-02
Interesting tour/something different We hadn't planned to come here but one afternoon of visiting the temples it rained so as we were passing we stopped off. Very interesting - take the quick tour it's only 30-40 mins but you see the rats in action sniffing out landmines and learn a lot about how many landmines are stuck around the World. You can handle the rats if you want they were surprisingly cute and fun to handle. We really enjoyed this and it is a very good cheap backup option in Siem Reap if your scheduled stuff gets rained off as it is all under cover.
Amazing experience We cannot recommend this experience enough. After visiting Angkor Wat we were keen to experience and understand more about the area so we visited the APOPO centre and were blown away not only by the work they do, but also by the animals themselves. You'll never think about a rat in the same way again. The experience teaches you a little history, explains current challenges, and shows you how these hero rats literally save lives. We also had the opportunity to hold one of the rats which was incredible. It was more akin to holding a puppy. If you wince at the idea of holding a rat then this experience will blow away any misconceptions you might harbour. Be prepared for a rat to steal your heart! That's a line I never thought I'd say…
A fascinating and uplifting visit Don't miss a visit to see the HeroRats that are doing such a great job to rid Cambodia of its unexploded mines and bombs. Like most Brits we wouldn't normally go near rats but these giant African rats specially trained to sniff-out explosives were so delightful and my wife and I were happy to cuddle them!By visiting, you are supporting the vital work they are doing to reduce the appalling injuries (mainly to children) that are still happening thanks to civil war and foreign bombing.
starrynight729328
2023-02-23
Rats!!! APOPO - Humanitarian Demining Very informative! I wasn't aware of the landmine dangersIn Cambodia.Also, I didn't realize the advantages or even the capabilities of training large rats.
Brilliant, mine detecting rats from Tanzania These rats are incredibly clever. They are trained in Tanzania where they are bred. It takes 6 to 9 months to train a rat. They are huge, cuddly creatures with an enormous of whiskers, pink feet and pink ears. They suffer from sunburn so they have to have factor 50 put on their tails. They work early in the morning before it gets too hot and then are happy to return by 11 in the morning to their air-conditioned cage. They have cleared millions of acres all over the world of land mines, saving thousands of lives and allowing people to go back to their farming, allowing children to walk safely to school et cetera.

SUPPORT APOPO AND THE WORK WE DO
Adopt a HeroRAT
Support Ronin's health and wellbeing.
Donate

$

75
Support our VC staff and HeroRATs.
Clear 30 SQM
Support our HeroRATs and deminers.
GUIDED TOURS
Join us at the Visitor Center and experience the realities of humanitarian demining and how we train rats to save lives. You will learn about landmines, how we clear them, and see a live demo of the HeroRATs. Learn about how Cambodia became one of the most mine-affected countries in the world.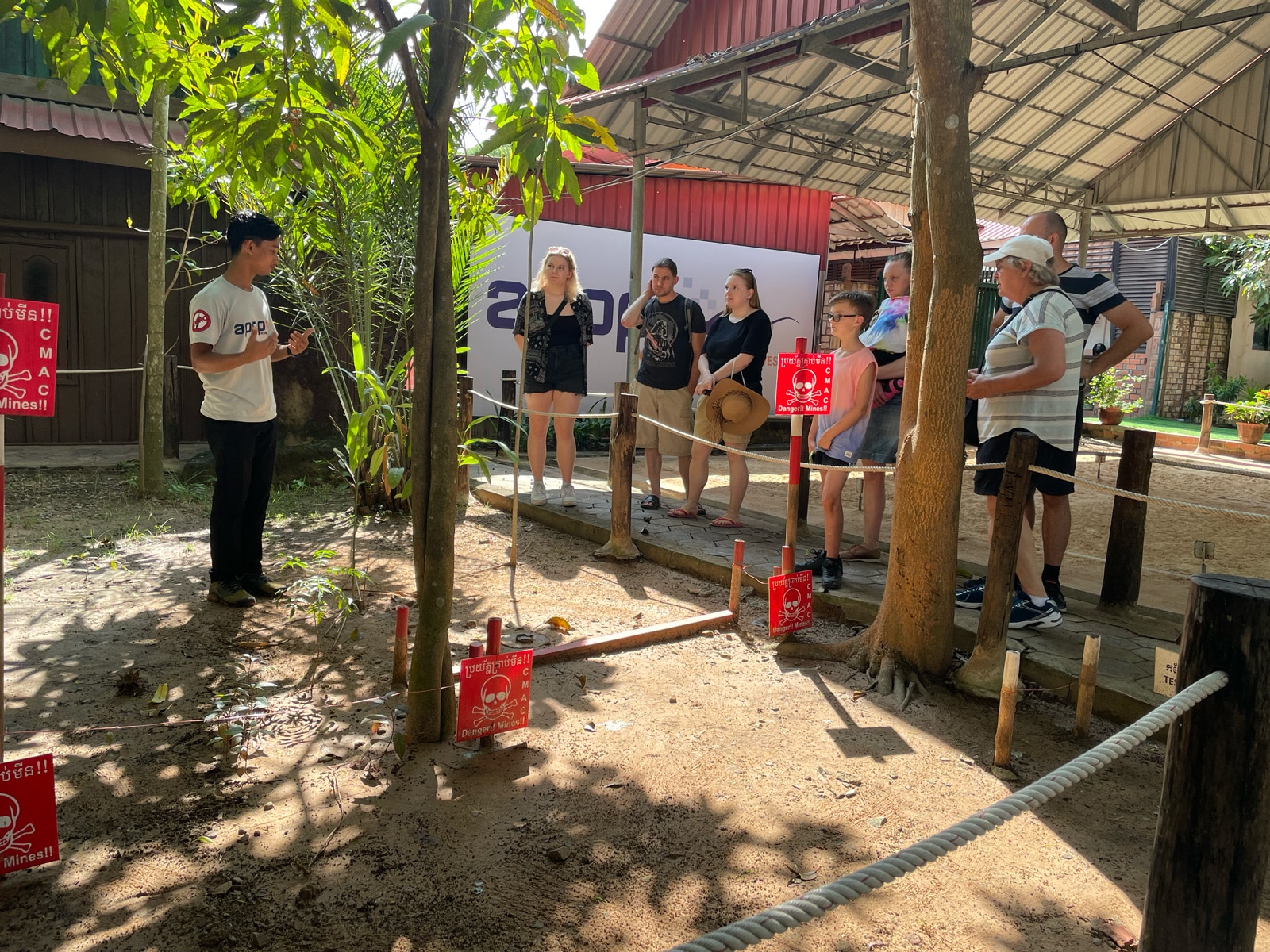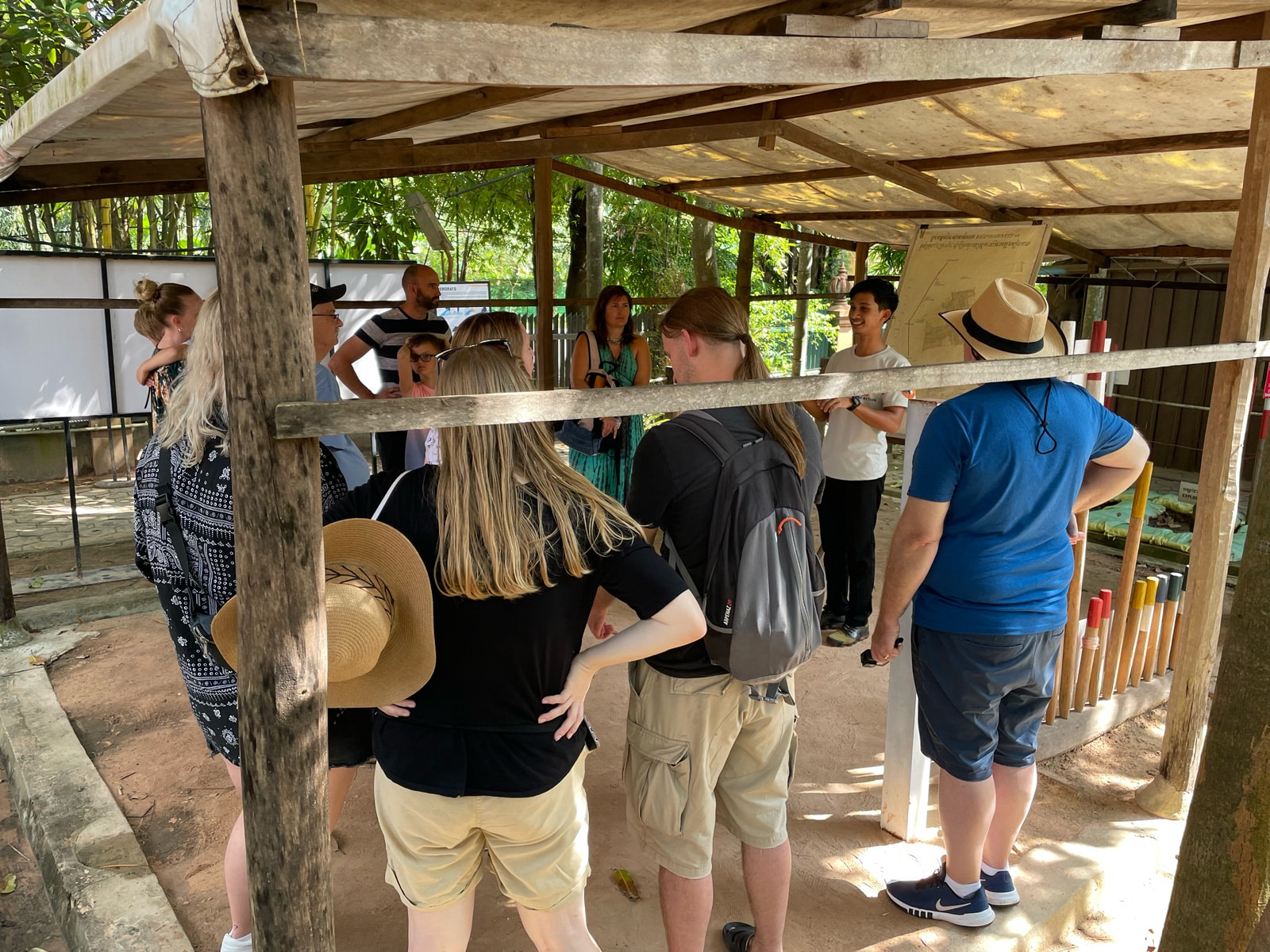 Q&A
Every tour is led by an experienced and friendly tour guide that speaks English. Take the opportunity to learn more about landmines, Cambodia, APOPO, and African-born HeroRATs.
HERORAT DEMO
See a live HeroRAT in action! We have designed and built a demonstration area where the HeroRATs will sniff out buried items, scratch at the surface to indicate they've found something to trainers and of course receive a tasty treat as a reward. This is truly a once in a lifetime experience.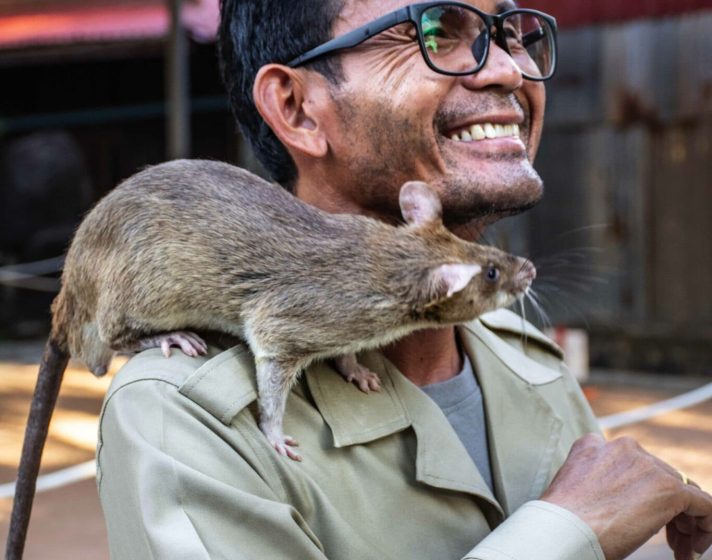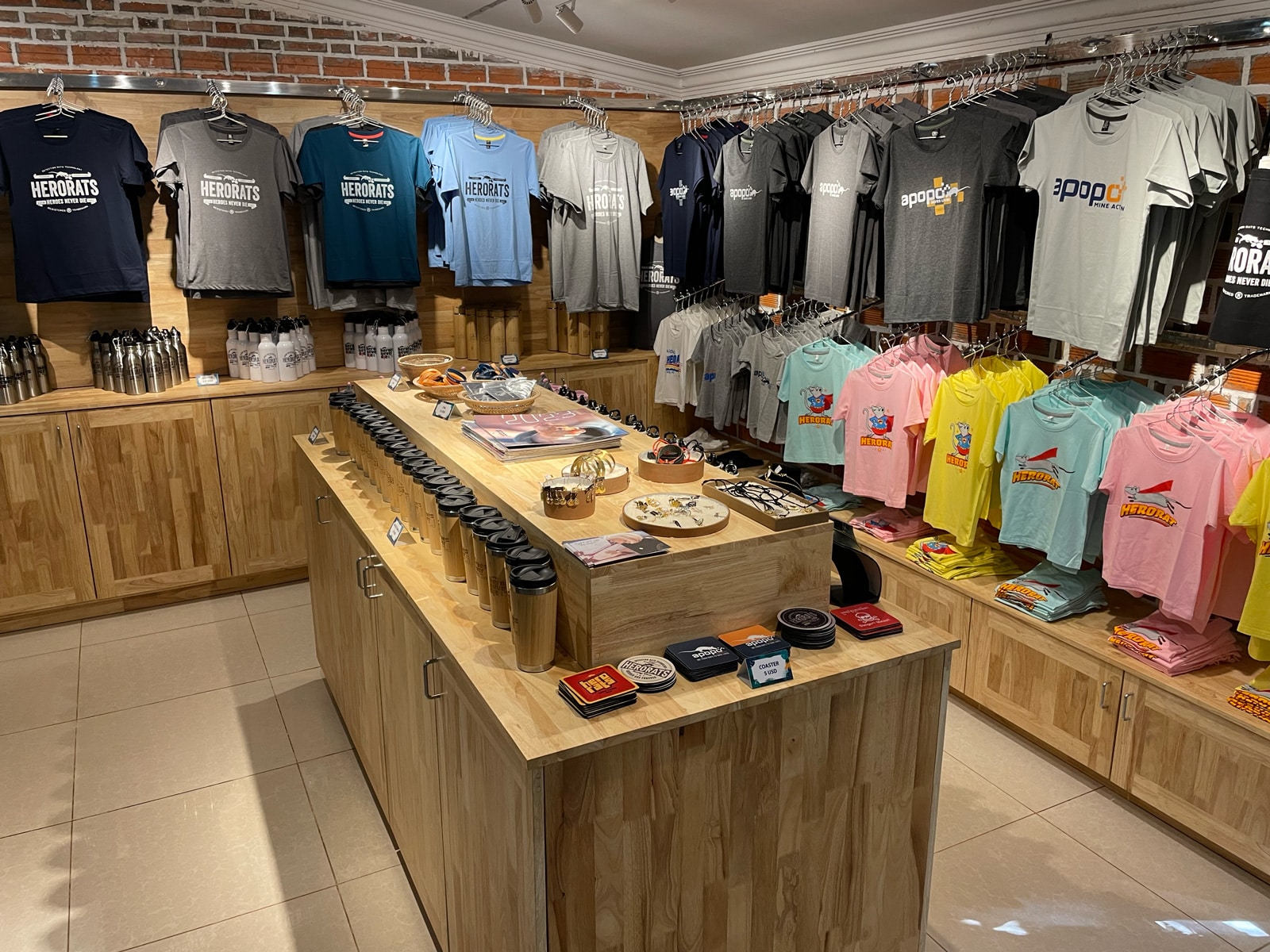 GIFT SHOP
APOPO's Gift Shop hosts a range of HeroRAT merchandise as well as items produced locally in Siem Reap. Whether you want to adopt a HeroRAT, buy a t-shirt, or take home a unique handcrafted memento, our staff will help you find the perfect memento to take home.
REFRESHMENTS
At the end of your tour treat yourself to a refreshing drink, take a seat, relax, and watch a video about APOPO and the HeroRATs saving lives around the world. This is also where our guides answer any additional questions you may have.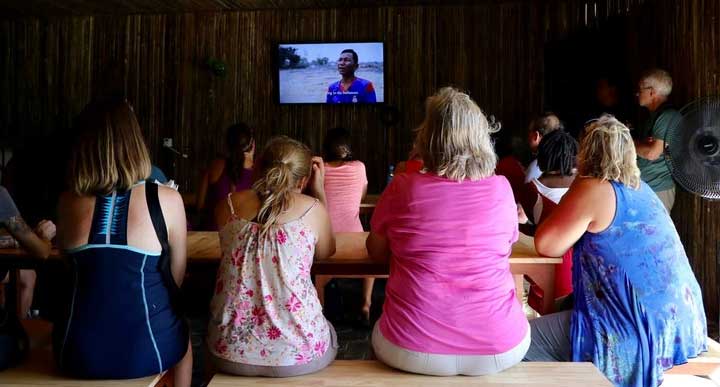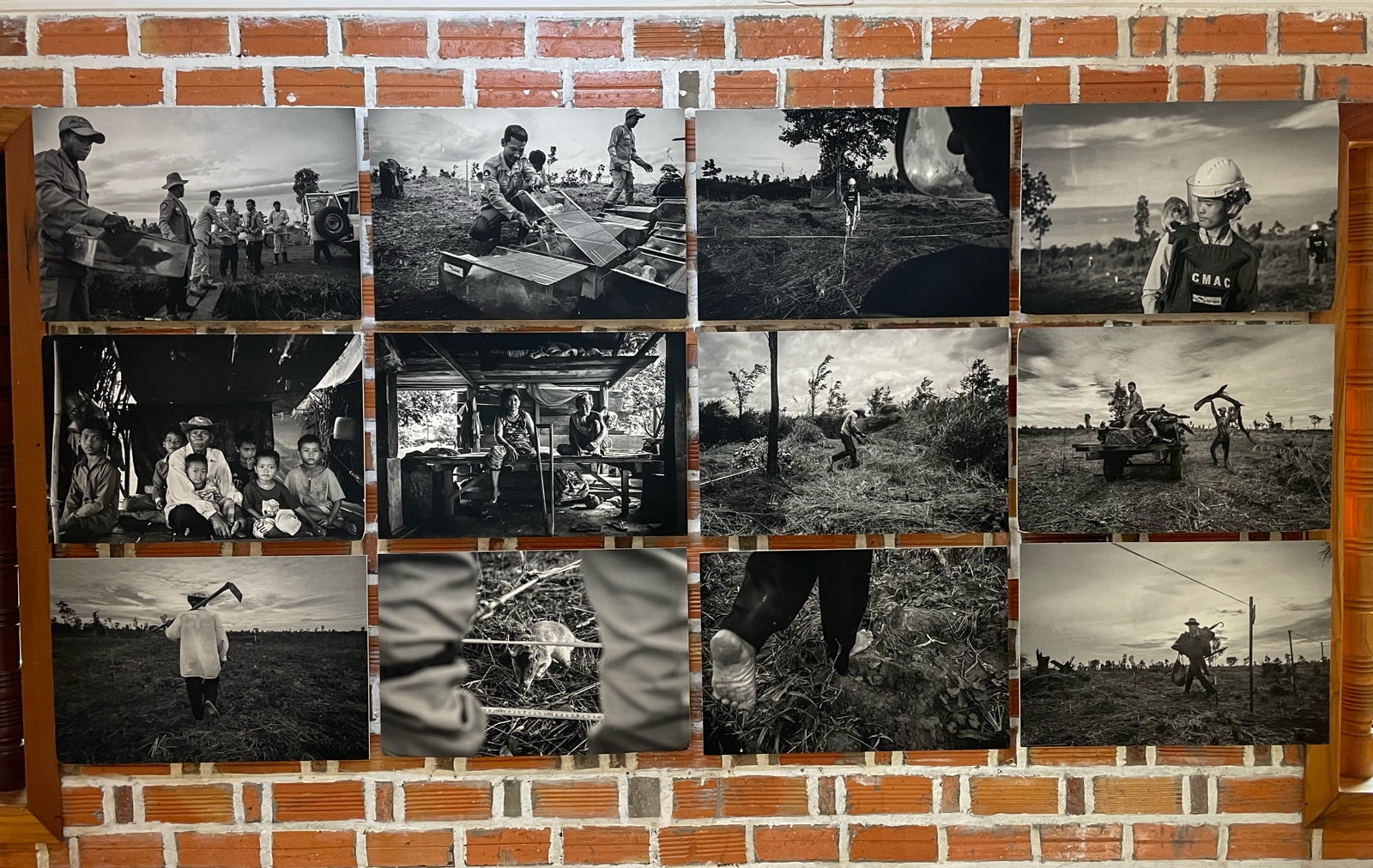 VISIT US
APOPO's Visitor Center in Siem Reap gives you the chance to discover the history of conflict in Cambodia, the impact of landmines on local communities, and the opportunity to meet and see the HeroRATs in action.
FIND US ON FACEBOOK
Follow us on Facebook to discover more. Enjoy images, videos, testimonials, and even arrange a visit by sending us a message directly.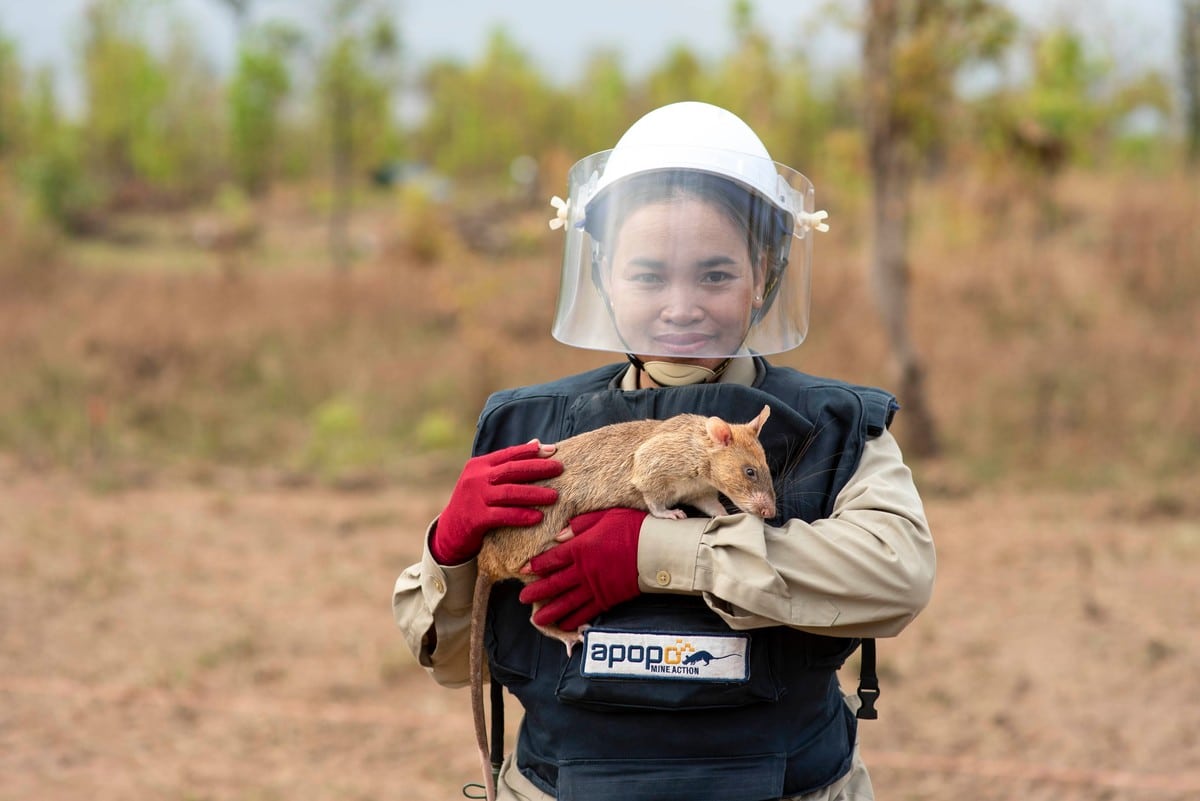 APOPO VISITOR CENTER, TRAPEANG SES VILLAGE, KOUK CHAUK COMMUNE, SIEM REAP KOUMAI ROAD, CAMBODIA
Find us on Google Maps using the link below.
Email: visitor.center@apopo.org
Phone: +855 81599237 or +855 61799237