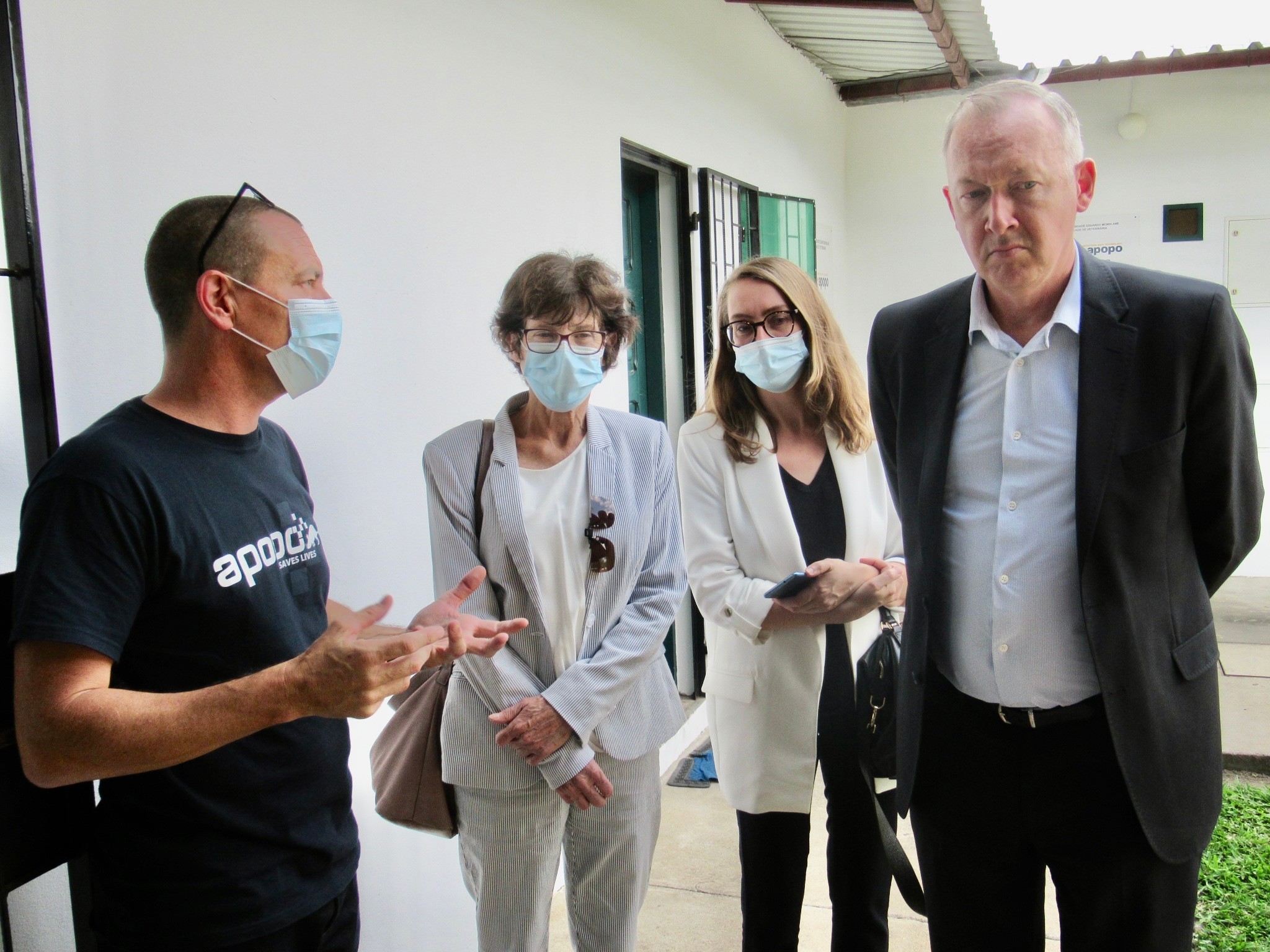 Regional Ambassador for Southern Africa visits Maputo Lab.
The APOPO TB Mozambique team was thrilled to host a visit from the Ambassador of Belgium to South Africa, Namibia, Botswana, Zimbabwe, Mozambique, Lesotho & Eswatini, H.E. Didier Vanderhasselt to our tuberculosis detection lab in Maputo. The ambassador was accompanied by Séverine de Potter (Head of the Diplomatic Office in Maputo) and Claudine Aelvoet (Counselor International Cooperation). The visit took place on Friday October 8, as part of the Ambassadors mission trip to Mozambique.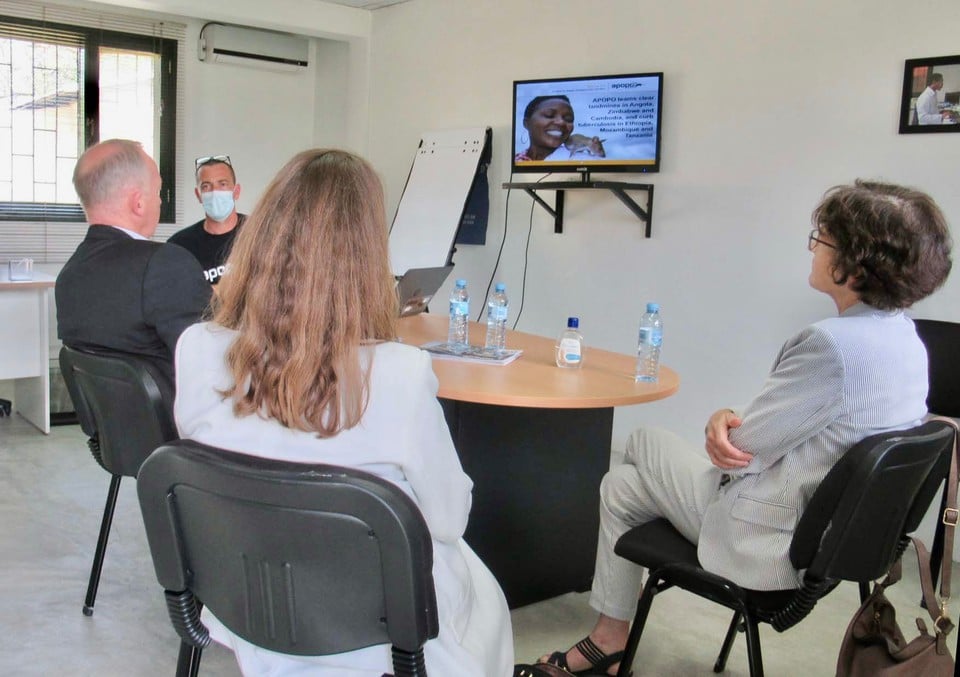 The visit provided an introduction of APOPO staff as well as a summary of the activities and achievements of the tuberculosis detection program in Maputo with a special focus on the program's development and future direction over the next 5 years. During the presentation by Program Manager Robert Burny walked the Belgian delegation through the route of the sputum sample from patient to results and linkage-to-care, followed by a visit around the lab to see the route in person.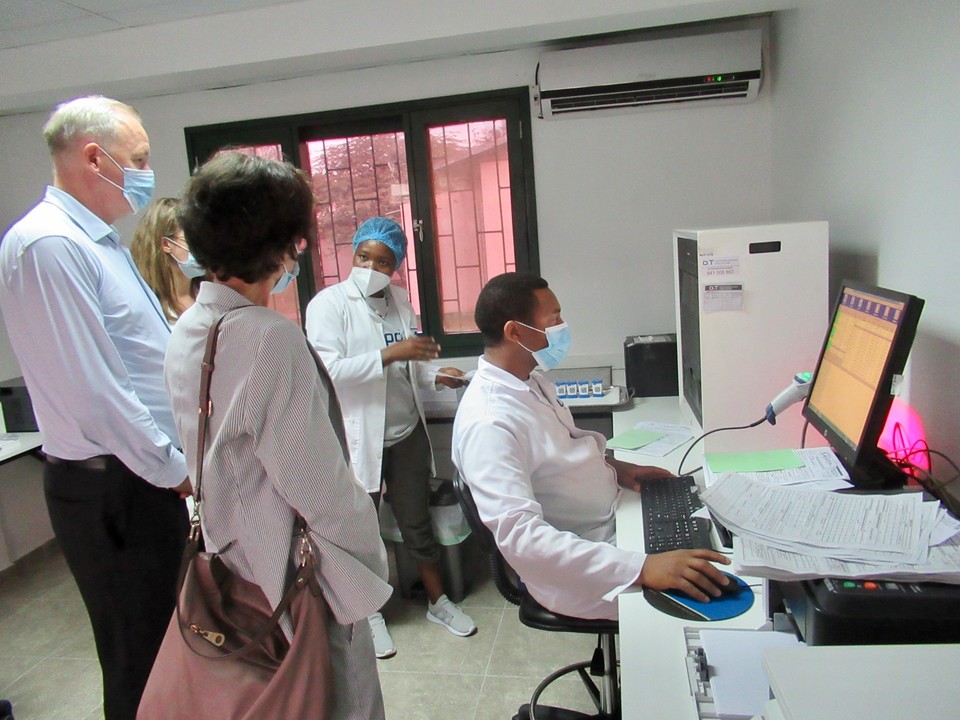 The sequence of activities allowed for a progressive presentation of APOPO's work based on practical elements that led to questions and answers. APOPO staff were happy to directly interact with the visitors, responding to their questions on the care and training of rats, as well as on specifics of our laboratory testing procedures and results.
The final discussion and debriefing allowed the delegation to look at the close future and consider: visibility – the need for opportunities to better showcase the work – and sustainability – the overall continuation of the program – were the main topics of reflection. Collaboration with other Belgian actors was encouraged in order for APOPO to build synergies and discover other perspectives.
APOPO is deeply grateful to the long-term support from the Belgian government to our various programs.