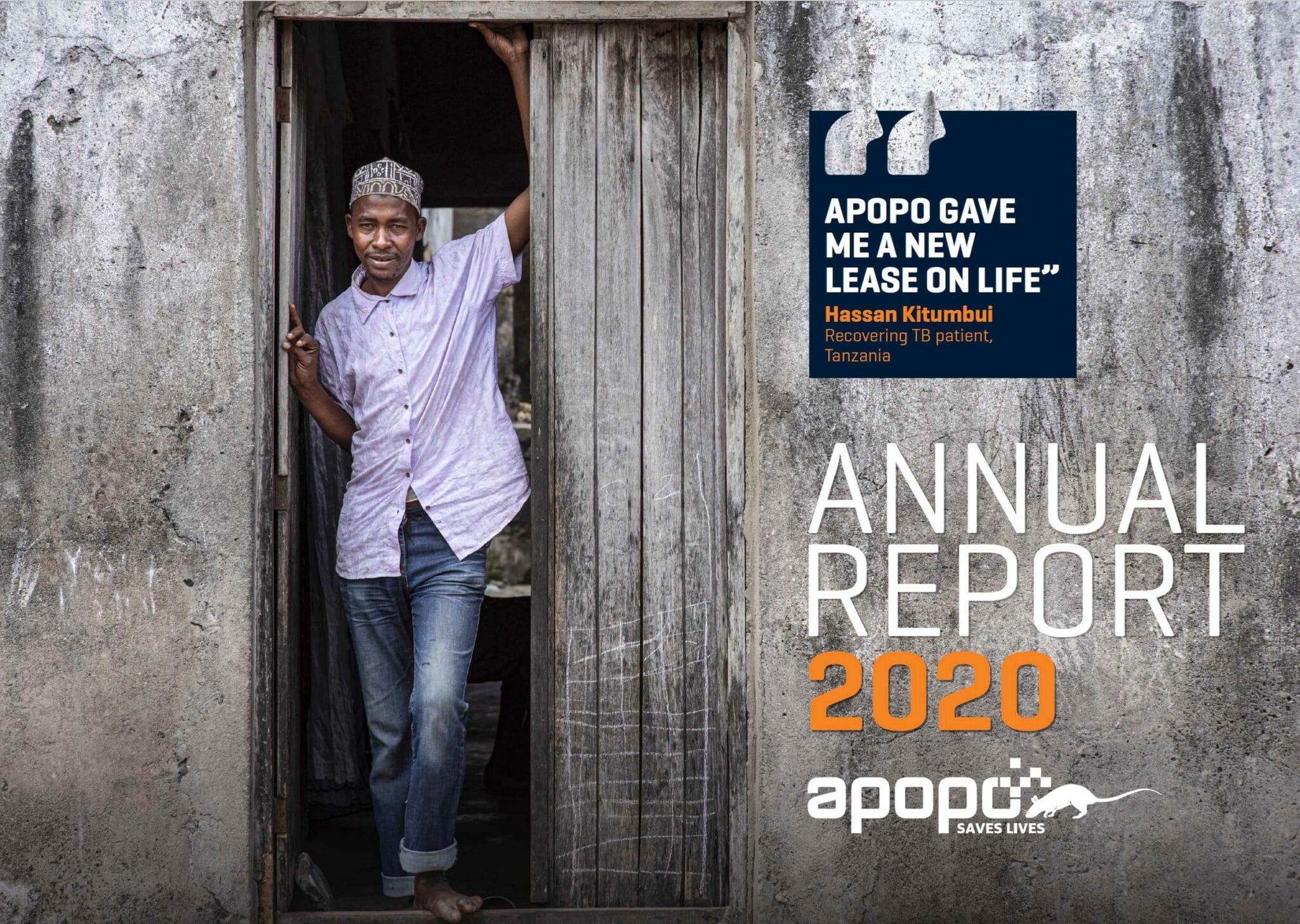 A year unlike any other.
2020 began as a year full of promise for strengthening and expanding the impact of APOPO's programs – none of us could have imagined the year that would come to be. The start of the COVID-19 pandemic brought health and safety, logistical, and revenue uncertainty as countries went into lockdown. But it also did something amazing. It ignited the generosity of our supporters, and meant organizations like ours, with operations across the world and a strong online presence, were able to continue our live-saving work despite the challenges.
This year our supporters helped us not only to stay afloat but strengthened our training and operational program, and to improve efficiency of not just the ability of our HeroRATs to detect landmines and tuberculosis, but also to boost APOPO's capacity to address these serious global issues. With continued support, we completed tasks in both Cambodia and Angola and expanded to new provinces, maintained our impact in our TB-detection labs in Tanzania and leveraged our international support network to gain new donors that will set us on our course through 2021 and beyond. We also expanded our innovation projects tackling wildlife conservation to include more endangered species that desperately need protection, search and rescue operations and offsetting our carbon footprint. Support directly boosted our teams on the ground allowing us to keep them safe as they worked and adapted to the new normal.
The recognition of HeroRAT Magawa by the UK charity PDSA for his life-saving bravery in helping to rid Cambodia of hidden threats was made possible. We are blown away and humbled by the by the global response and outpouring of support. Our renewed marketing activities continue to raise awareness about our causes and Magawa has proven to be an excellent ambassador.
In some ways 2020 devastated the world, in others, it reminded us of our priorities and the urgency of our work. One thing remains abundantly clear— none of this could have happened without our partners, donors and all of our supporters around the globe! On behalf of the global APOPO team and our partners, we want to sincerely thank all of you for not only standing by APOPO during a very difficult year but for going above and beyond to support us, directly enabling the extensive impact we were able to achieve. Thank you for being the beacon of hope in a dark year and for helping APOPO to keep going and even reach new heights.
Read all about our new and ongoing projects, financials and plans for 2021 in the 2020 APOPO Annual Report!