Sidonia's friend at university had TB and the clinics missed it.
Before joining APOPO's tuberculosis research lab, Sidona Muhambe studied Applied Biology at the Universidade Eduardo Mondlane (UEM) in Maputo, Mozambique and got her bachelor's degree. She aIways loved biology growing up because she saw so many possibilities for getting a job in many interesting areas from the environment, research, medicine, or working with animals. Sidonia recently also completed a Master of Science in Biology while working full time at APOPO.
"Biology is unique because of the complexity of living things and how they interact with each other and the environment. Initially when I joined APOPO I worked with the HeroRATs as a rat handler training them every day. I really enjoyed getting to know the rats better and seeing how quickly they found additional patients that the clinics had been unable to diagnose."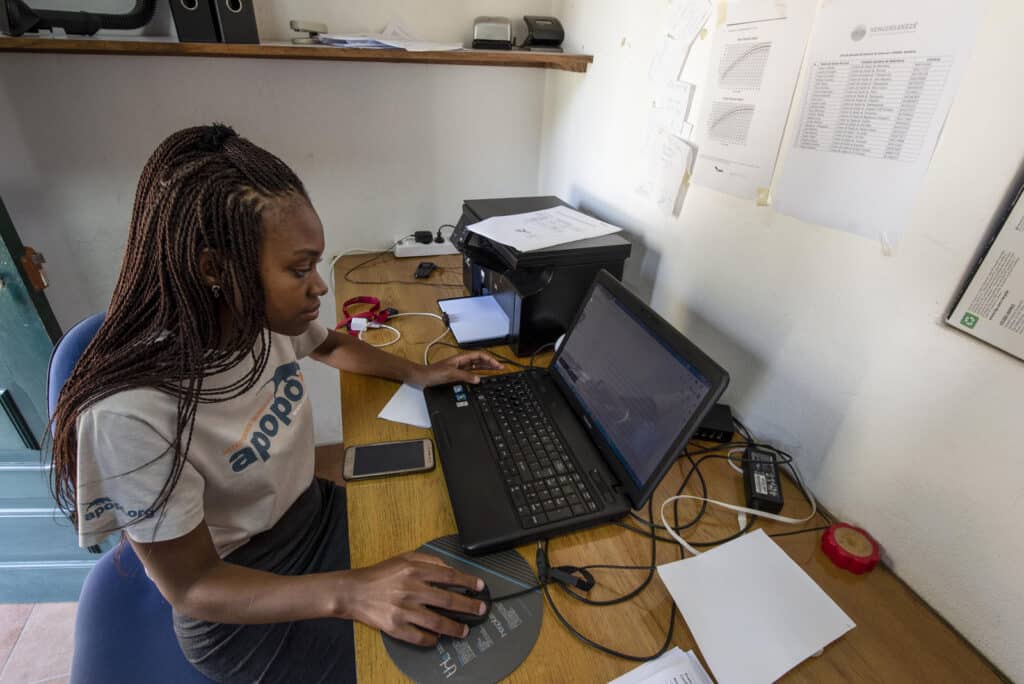 "Then I started getting interested in the data that is produced from the rat sessions and their performance. I found I have a knack for data collection and a head for numbers so I retrained within APOPO and became a Data Manager. I love that APOPO supports my interests in this way. My job involves entering data from the samples, rats and clinics and entering it into the computer. I began generating sheets for the rat training sessions, analyzing data and entering everything into our database. Including the confirmation test results from the lab through molecular testing (using our GeneXpert machine) to confirm that the the rats found real new patients. It's fascinating!"
Sidonia comes from Maputo and is married with two young children. She has a husband who works in Nampula Province in a mine extraction company. He is an engineer, and his job is to supervise and maintain the machines that bring the extracted mineral from the site to the harbor. He normally spends 6 weeks away and 2-3 weeks in Maputo with his family. She is also raising a young relative from her mother's side as her own inspiring her to dream big.
"My advice for young girls wanting to enter the STEM field is: to not be afraid to get uncomfortable. Often, you may find opportunities that you think you can't do, but the truth is that you really can. It's okay to feel uncomfortable and try things you've never done before, because you never know, it might turn out that you actually like it." says Sidonia.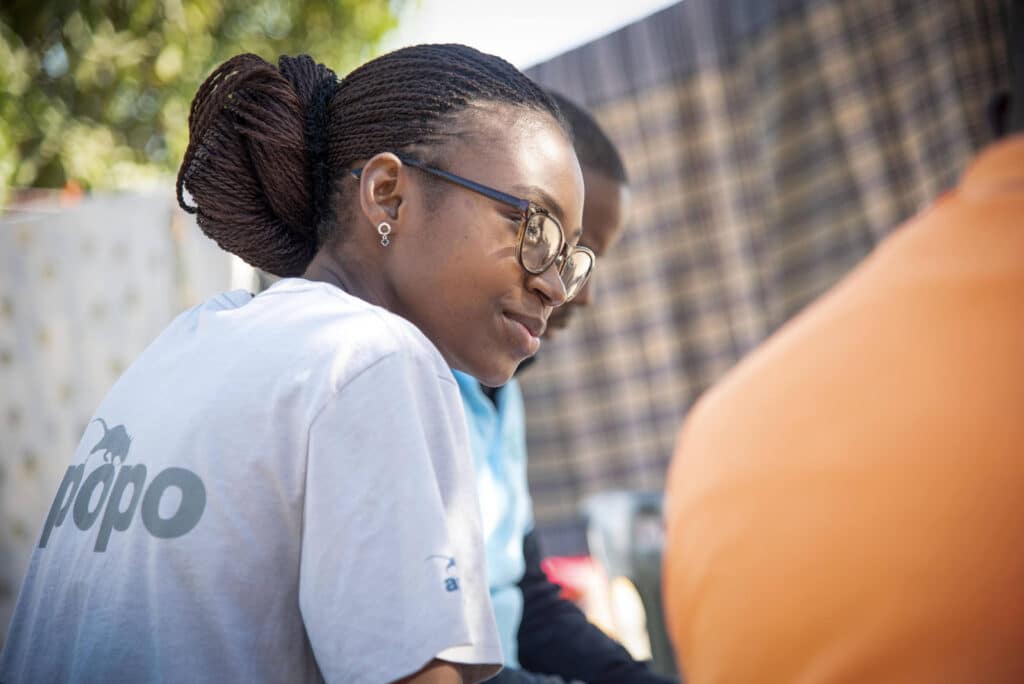 TB in her circle
"When I was doing my MSc, one of my university friends started to feel very sick, and became weak, unable to come to classes. She lost a lot weight but the hospitals were not able to detect what she had. So I told her to come to APOPO and that we could test her for tuberculosis (TB). Sure enough – we discovered she had TB. We were all very relieved, TB is a serious illness but it's curable once you know you have it. She started to take medication and within 2 weeks she already felt much better even thought she had to take them for 6 months to be completely cured.
Her family called me, and they really wanted to thank APOPO, they were very grateful that rats were been able to discover what her illness was! She was able to finish her studies with me, we graduated together!"
Stigma
"Most people I know think that a person is also HIV positive if they have TB. The stigma is even worse if you are a woman, because people also assume that you have slept with a lot of men, so many TB positive patients try to hide their condition and don't get tested."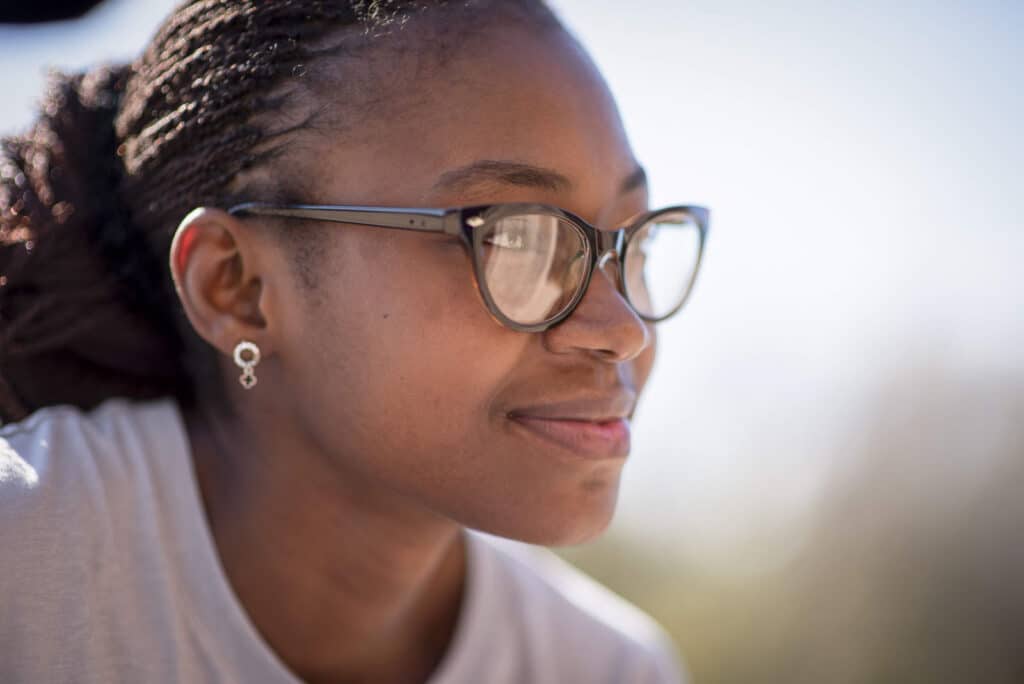 "I am very grateful about working with APOPO, I am proud of what we are doing, thankful for the opportunity of growth that I have here and for being able to support my family with this job."