Victim Assistance: Vichet stepped on a landmine and lost his right leg.
"My name is Vichet, and I'm 29 years old. I have two sons, a toddler of 3 years and a baby of 5 months. My eldest hasn't started school yet; he's still too young, but maybe next year he will. I got married in 2016 and I live with my family in Preah Vihear. Both my wife and I work at the same restaurant called Tbeng Meanchey. I work as a street vendor, selling "Nompang Turkey," which is a type of Doner Kebab we make.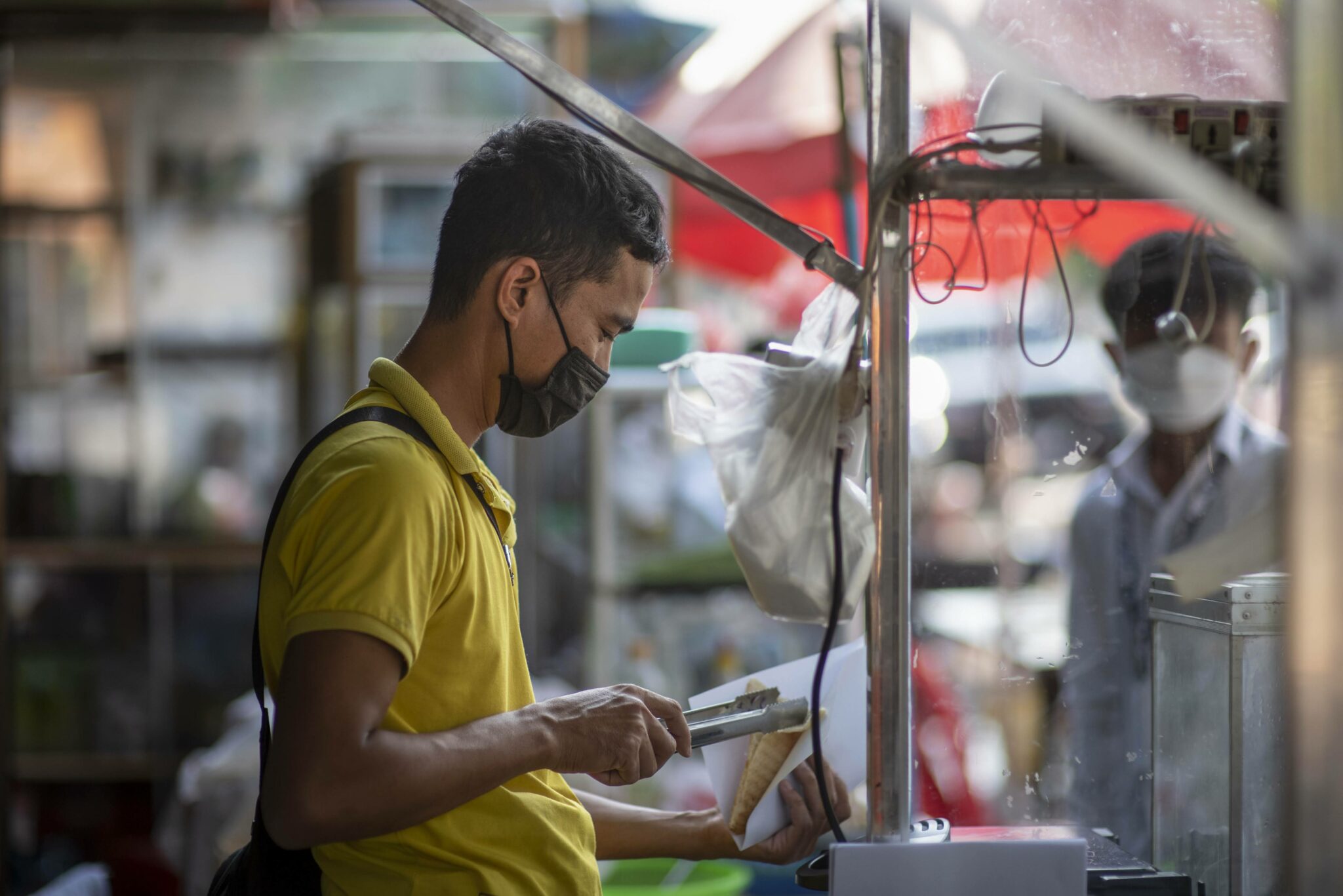 One day I hope that my wife and I will have our own business, it's something we really aspire to. However, financial constraints and my disability make it challenging for us.
My accident happened just after I had finished school and was hired to work a cassava field. During a lunch break, I went hunting for wild animals along the riverside. I was alone and chased them further and further away from my work site. Somewhere along the river I stepped on a mine. The last thing I remember was how loud the explosion was and being thrown through the air. At this point, I lost consciousness, and I can't recall many details after that. When I came to, about two days later, I found myself at the hospital in Preah Vihear. I was horrified to see that a part of my leg had been amputated. My coworkers had heard the blast and came looking for me. Retracing my steps, they saved my life by bringing me to the hospital.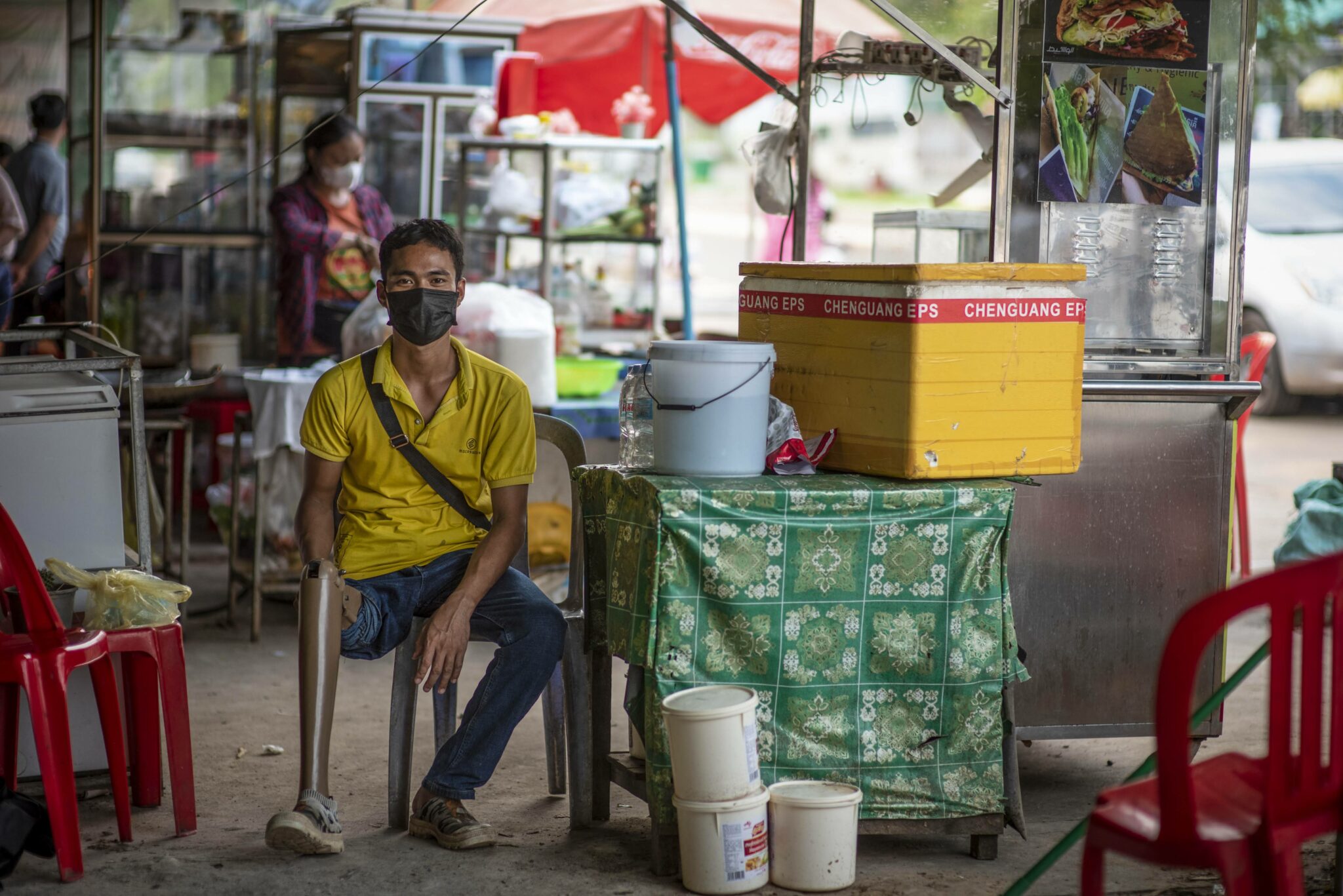 Losing my leg has been incredibly difficult, I pitied myself and felt discouraged. And my diabetes led to further amputation of my leg all the way up my thigh. It was a challenging time, and I felt discouraged. However, I received tremendous support and encouragement from my family, which helped me stay strong and keep moving forward.
Finding a place that could provide the specific prosthetic leg I needed was a challenge, especially with limited family finances. It wasn't until 2017 that I received a good prosthetic leg that suited my needs. Without this I would not be able to move around.
Getting a prosthetic leg changed my world. But after a few years, the prosthetic got old, the knee tired, and it started to hurt. My job selling street food, requires me to stand a lot and I was in pain. APOPO's Victim Assistance team drove me to the clinic, and I got a new one that fits well and works smoothly. It was very far away, about 6 hours' drive and I would never have been able to go on my own.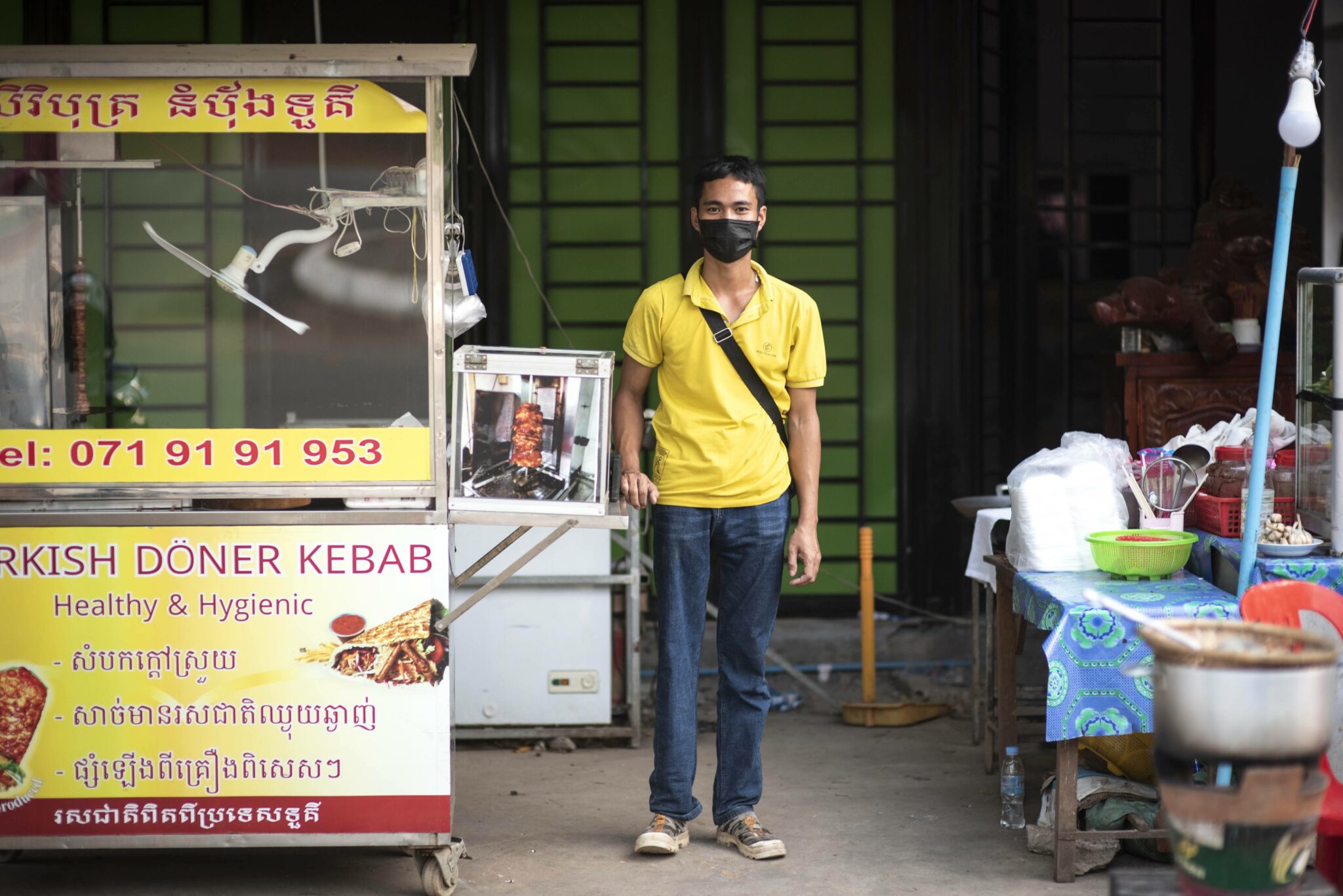 Despite the obstacles I've faced in my life, I'm incredibly grateful for my wife and family and to APOPO for enabling me to get a new prosthetic leg. It has already significantly improved my work conditions. I'm able to stand and work more comfortably and efficiently than before, increasing my productivity. I am excited for the positive changes this new leg will bring to my life."