Adopt a HeroRAT in Cambodia
Support Ronin's health and wellbeing.
Donate

$

50
Support our VC staff, handlers and trainers.
Clear 30SQM of Minefield
Support our animals and deminers.
GUIDED TOURS
Join us at our Visitor Center and experience the realities of humanitarian demining and how we train rats to save lives. You will learn about the mine clearance process from our guides, enjoy a series of videos showing our work and can read all about how Cambodia became one of the most mine affected countries in the world.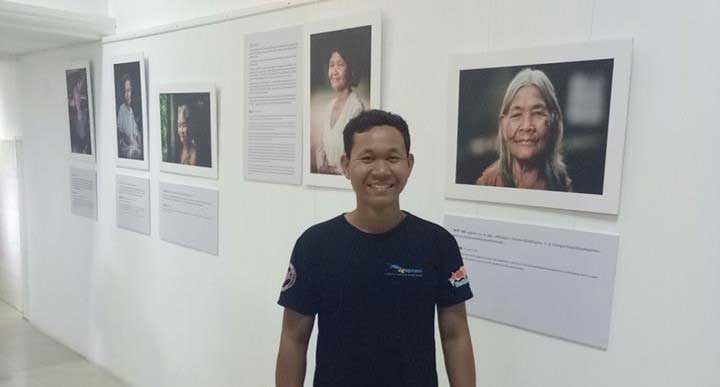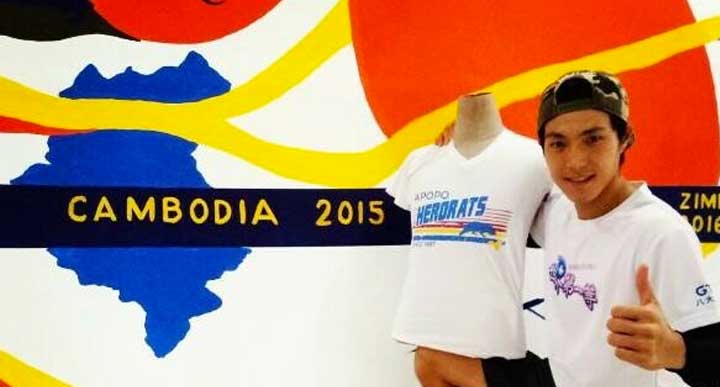 Q&A
Every tour is led by an experienced and friendly tour guide that speaks English. Take the opportunity to learn more about landmines, Cambodia, APOPO, and African-born HeroRATs.
HERORAT DEMONSTRATION
See a HeroRAT in action! We have designed and built a demonstration area where the HeroRATs will sniff out buried items, scratch at the surface to indicate they've found something to trainers and of course receive a tasty treat as a reward. This is truly a once in a lifetime experience.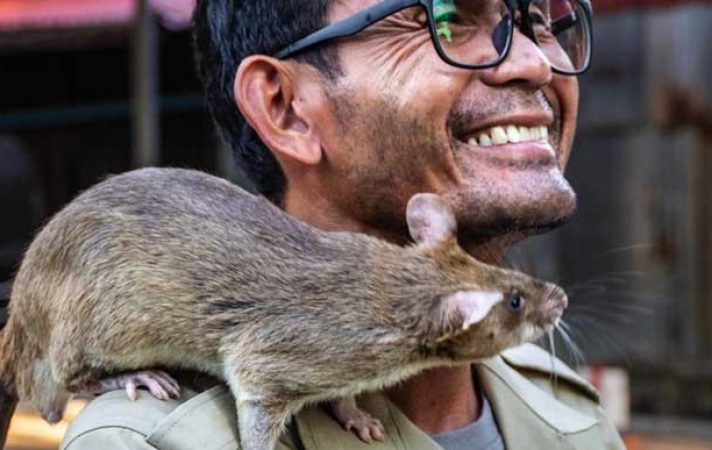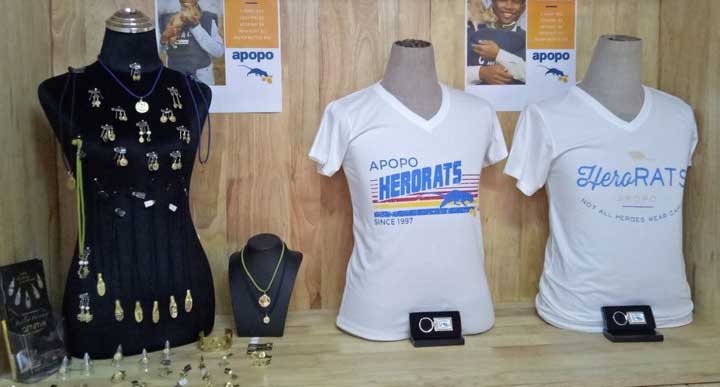 GIFT SHOP
APOPO's Gift Shop hosts a range of HeroRAT merchandise as well as items produced locally in Siem Reap. Whether you want to adopt a HeroRAT, buy a t-shirt, or take home a unique handcrafted memento, our staff will help you find the perfect memento to take home.
CAFÉ
At the end of your tour treat yourself to a refreshing drink and a bite to eat at our onsite café. Take a seat, relax, and watch videos of APOPO and the HeroRATs saving lives in countries around the world.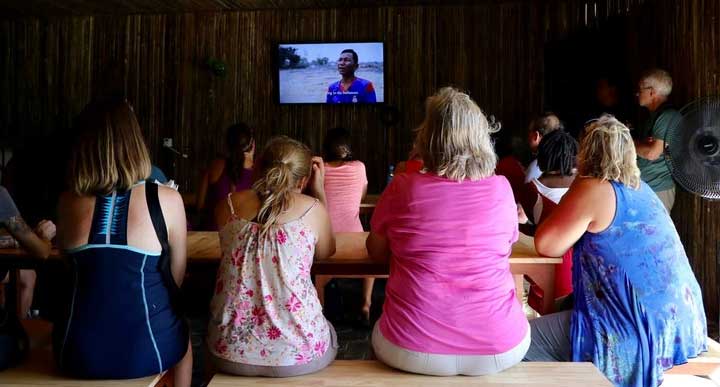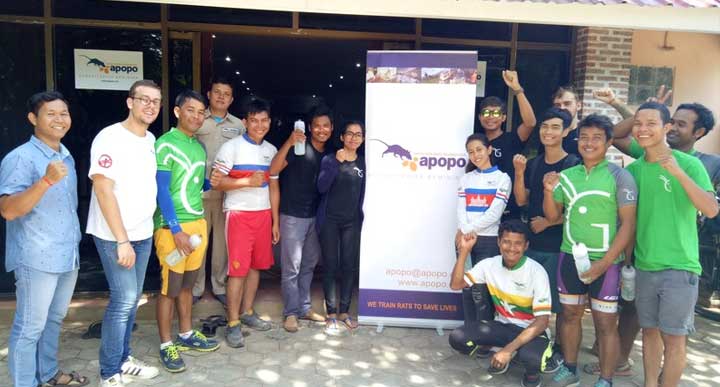 VISIT US
APOPO's Visitor Center in Siem Reap gives you the chance to discover the history of conflict in Cambodia, the impact of landmines on local communities, and the opportunity to meet and see the HeroRATs in action. Please book in advance by email using visitor.center@apopo.org, by phone on +855 81599237 or +855 61799237. Regular opening hours are Monday to Sunday from 8:30am to 5pm. Keep in mind that the last tour begins at 4:30pm.
FIND US ON FACEBOOK
Visit our Facebook page to discover more about the APOPO Visitor Centre in Siem Reap. You can find pictures, videos, visitor testimonials, and you can even arrange a visit by messaging us.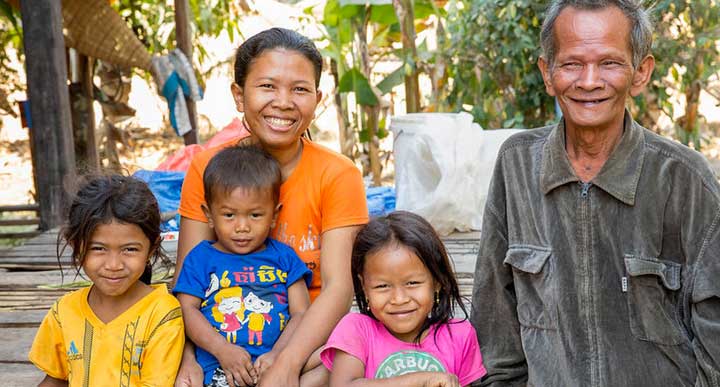 APOPO VISITOR CENTER, TRAPEANG SES VILLAGE, KOUK CHAUK COMMUNE, SIEM REAP KOUMAI ROAD, CAMBODIA
Find us on Google Maps using the link below.
Email: visitor.center@apopo.org
Phone: +855 81599237 or +855 61799237