In Cambodia, two of APOPO's technical survey dog handlers and their dedicated canines received accreditation on October 31st, 2023 allowing them to start working out in the field. The accreditation demonstrates our dedication to ensuring that our teams in Cambodia, including our skilled dog handlers, are fully prepared to carry out their duties to the highest standard and effectively address on-site challenges.
The Technical Survey Dog (TSD) program in Cambodia plays a central role in APOPO's landmine clearance operations. These exceptionally trained dogs, under the guidance of their skilled handlers, are an integral part of our team, contributing to the detection and clearance of landmines and other explosive remnants of war (ERW). Their remarkable olfactory capabilities and rigorous training equip them to identify concealed explosives, making them indispensable assets in our ongoing efforts to ensure the safety of local communities.
Mine Detection Animals
APOPO is a leading service provider of mine detection animals globally. APOPO delivers high-performance animal detection teams to respond to Mine Action challenges and improves the operational cost-efficiency of land release efforts. APOPO also helps National Mine Action Authorities establish national animal detection standards and plays an important advisory role in developing internationally accepted standards for the mine action industry. Currently, APOPO combines the use of rats and dogs in different complementary roles. Since 2017, APOPO has been training traditional mine detection dogs and is the first organization in the world to successfully train Technical Survey Dogs (TSD).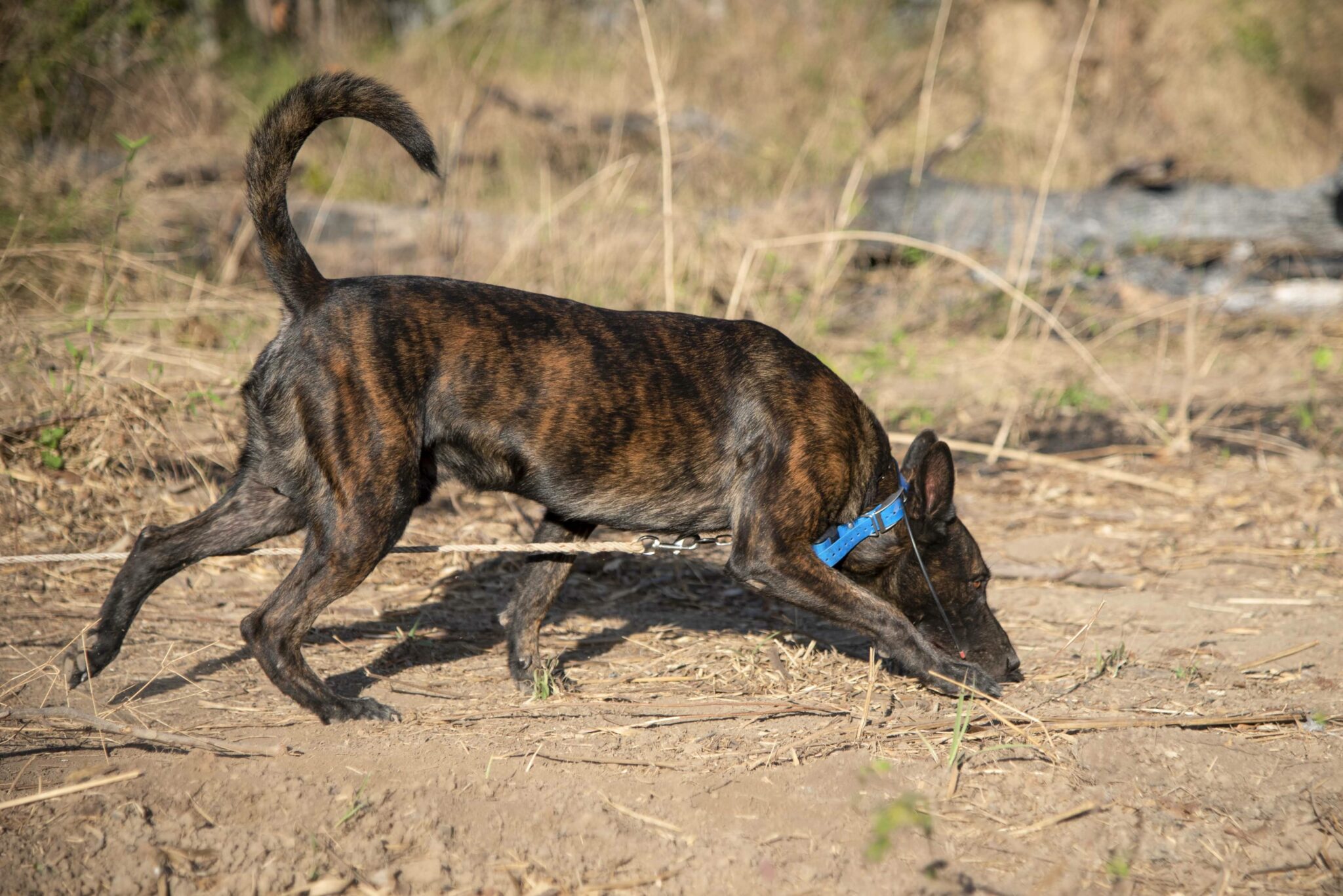 Technical Survey Dogs in Cambodia
TSDs became operational in Cambodia in 2019 and have achieved outstanding results since. TSDs find the boundaries of minefields or other contaminated areas as quickly as possible while reducing the overall environmental impact of mine action activities. The TSDs are uniquely selected and highly driven search dogs, equipped with a track & trace system, that can search in 30-meter lanes without prior vegetation cutting. By integrating TSDs, suspected areas that do not contain any evidence of explosives can be returned to local communities and the expensive and intrusive clearance methods are restricted to areas where they are needed. This avoids spending major resources on areas that do not contain any landmines. Read more about how we train our TSD.
APOPO's Dog Training Center is based in Cambodia, where the climate allows training all year round and where it is possible to establish large training areas with buried explosive items. APOPO currently has over 50 operational dogs in Azerbaijan, Cambodia, South Sudan, and Turkey and throughout 2022 was preparing additional dogs for Senegal and potentially Ukraine.
The successful graduation of these 2 new handlers and their dogs strengthens our operational capacity in addressing landmine contamination in Cambodia. APOPO is committed to providing specialized training to local recruits and to making a valuable contribution to the safety and well-being of local communities. These graduates will play an essential role in our ongoing efforts to promote a safer and more prosperous future for the people of Cambodia.
---
APOPO acknowledges the crucial support from all donors, partners, and the communities it serves, which makes these achievements possible. Together, we continue to work towards a safer, mine-free world.