Project Launch in Addis Ababa
APOPO TB Ethiopia in partnership with Armauer Hansen Research Institute (AHRI), the Addis Ababa City Administration Health Bureau, officially launched an exciting new project: "Reaching the Unreached Population of Addis Ababa". The project will be carried out over a four-year period and is financially supported by L'Initiative, Expertise France. On June 27th, the French Embassy in Ethiopia hosted the launch event for three projects supported by L'Initiative in Ethiopia.
Addis Ababa, like many other African megacities, has widespread slums and poverty pockets which are some of the determinants of tuberculosis morbidity. The project aims to screen more than 450,000 people among the urban poor population of Addis Ababa for pulmonary tuberculosis using all-female urban health extension officers. This population is particularly vulnerable to the disease due to factors such as poor housing conditions, high vulnerability, and limited access to healthcare services. By focusing on this marginalized group, the project seeks to address the disparities in TB detection and treatment and improve the overall health outcomes in the community.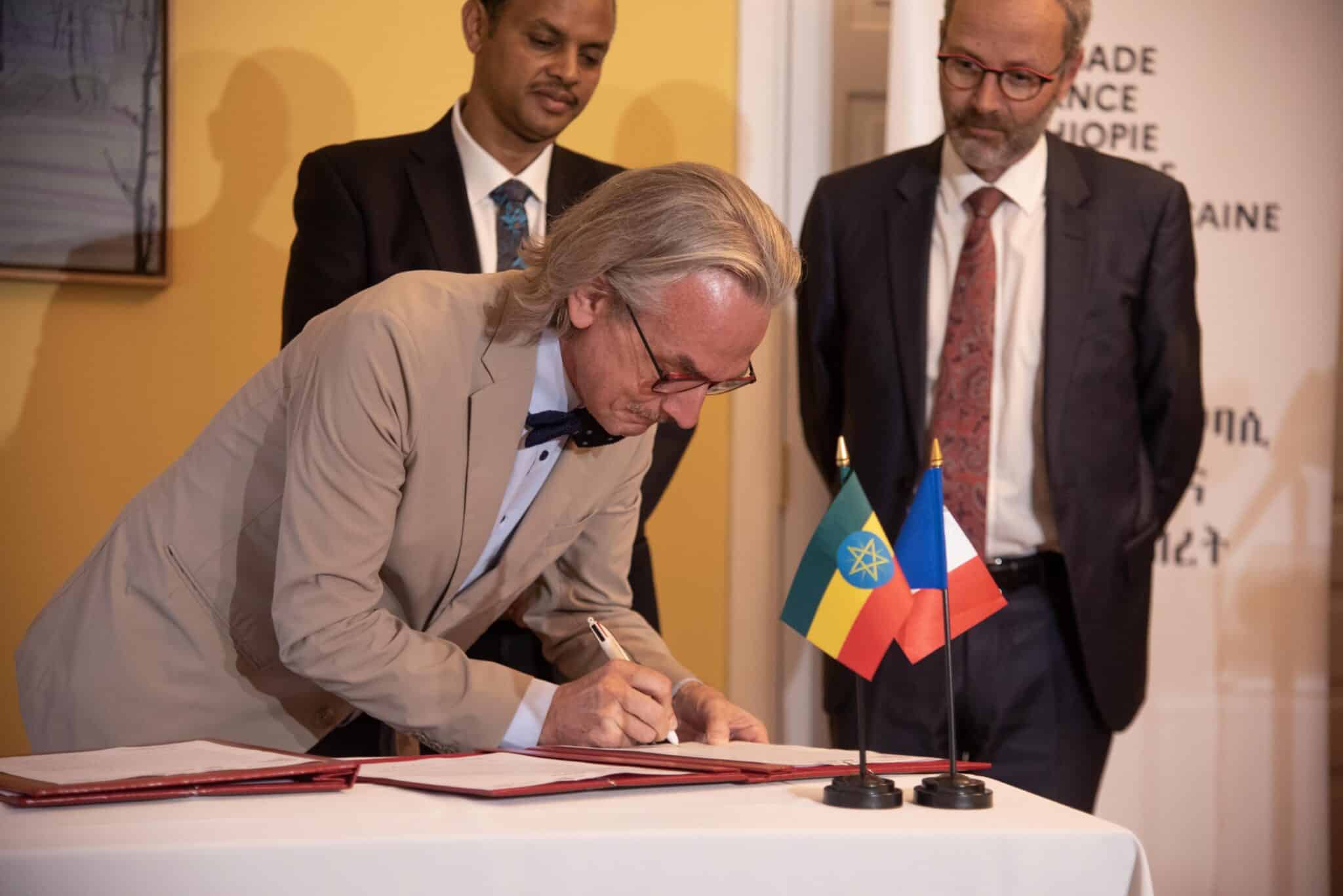 The launch event was for three projects supported by L'Initiative:
"Reaching the Unreached Addis Ababa Population Towards Finding and Treating All to End TB" by AHRI-APOPO.
"Reaching vulnerable and key infected populations in pastoral areas in Ethiopia" by REACH Ethiopia.
"Reducing malaria burden among seasonal mobile workers through innovative approaches in the Amhara region" by Health, Development and Anti-Malaria Association (HDAMA).
It was attended by Mrs. Hiwot Solomon from the Diseases Prevention and Control Directorate representing the Ministry of Health, Prof. Afework Kassu Gizaw (Director General of Armauer Hansen Research Institute), Dr. Alemseged Abdissa (Deputy Director General of AHRI), Mr. Christophe Cox (CEO of APOPO), Dr. Tefera Agizew (Head of TB Department at APOPO). The delegation from L'Initiative, included Eric Fleutelot (Technical Director), Rebecca Gillard (Unit Manager), and Camille Gutton (Project Manager for Ethiopia), as well as honored guests George Sakvarelidze (Senior Fund Portfolio Manager at the Global Fund), Stefaan Thijs (Belgian ambassador to Ethiopia and Djibouti and Permanent representative to the African Union, IGAD and UNECA, Mrs. Marie HUBERLANT, first secretary for consular affairs, Development aid and human rights at the Belgian embassy.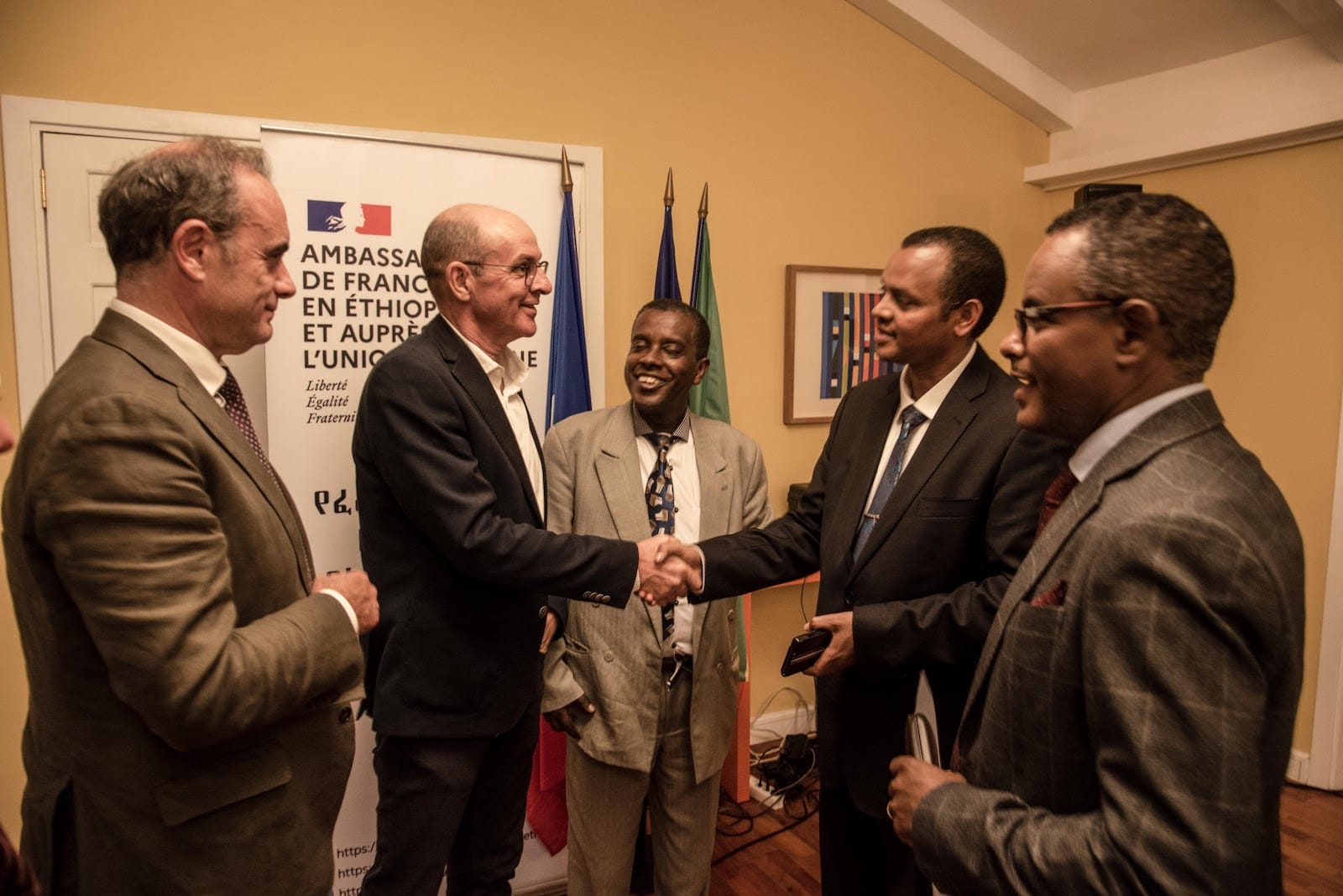 During the event, APOPO's CEO Christophe expressed gratitude to the Government of Ethiopia and the entire AHRI team, particularly Prof. Afework Kassu Gizaw, Dr. Alemseged Abdissa (Deputy Director General of AHRI), Dr. Kidist Bobosha and Dr. Liya Wassie, as well as former director generals and deputy director generals of AHRI for their support and hosting the projects. He also thanked H.E. Ambassador Remi Marechaux and the Embassy team, including Mr. Bertrand and Sarah Rueda, for their continuous support throughout the project's inception, application process, and negotiation phase.
Additionally, Christophe acknowledged the significant grant from L'Initiative and extended appreciation to the entire team of Expertise France, specifically mentioning Veronica Nesoda (Operational Research Project Manager) and Cyrielle Thomas (Project Assistant).
A special recognition was given to Dr. Pierre-Yves Bello, former Regional Global Health Advisor for East Africa and Horn of Africa, for his unwavering support. In honor of his assistance, APOPO announced their plan to name a young rat after him in the coming months.
Furthermore, Christophe emphasized APOPO's readiness and commitment to assist Ethiopia in meeting its landmine treaty commitment, as the organization is a leading provider of Mine Detection animals in the industry.
---
APOPO TB Ethiopia is deeply grateful to the health authorities and all partners for their continued support.