A Mine Action Development Impact Bond Project in Cambodia
Mine Action has been an important part of the UK's work in Cambodia. On Friday, May 19th, APOPO successfully held the official launch ceremony for the Development Impact Bond project "Minefields to Rice Fields" in partnership with the UK's Foreign Commonwealth and Development Office. This long-awaited initiative aims to clear more than 3.8 million square meters of contaminated land in Cambodia. The project, with a budget the £1,395,000, endeavors to empower beneficiary farmers initially in Preah Vihear province by boosting their agricultural income by over 30% from April 2023 to March 2025. This is the first-ever Development Impact Bond for Mine Action.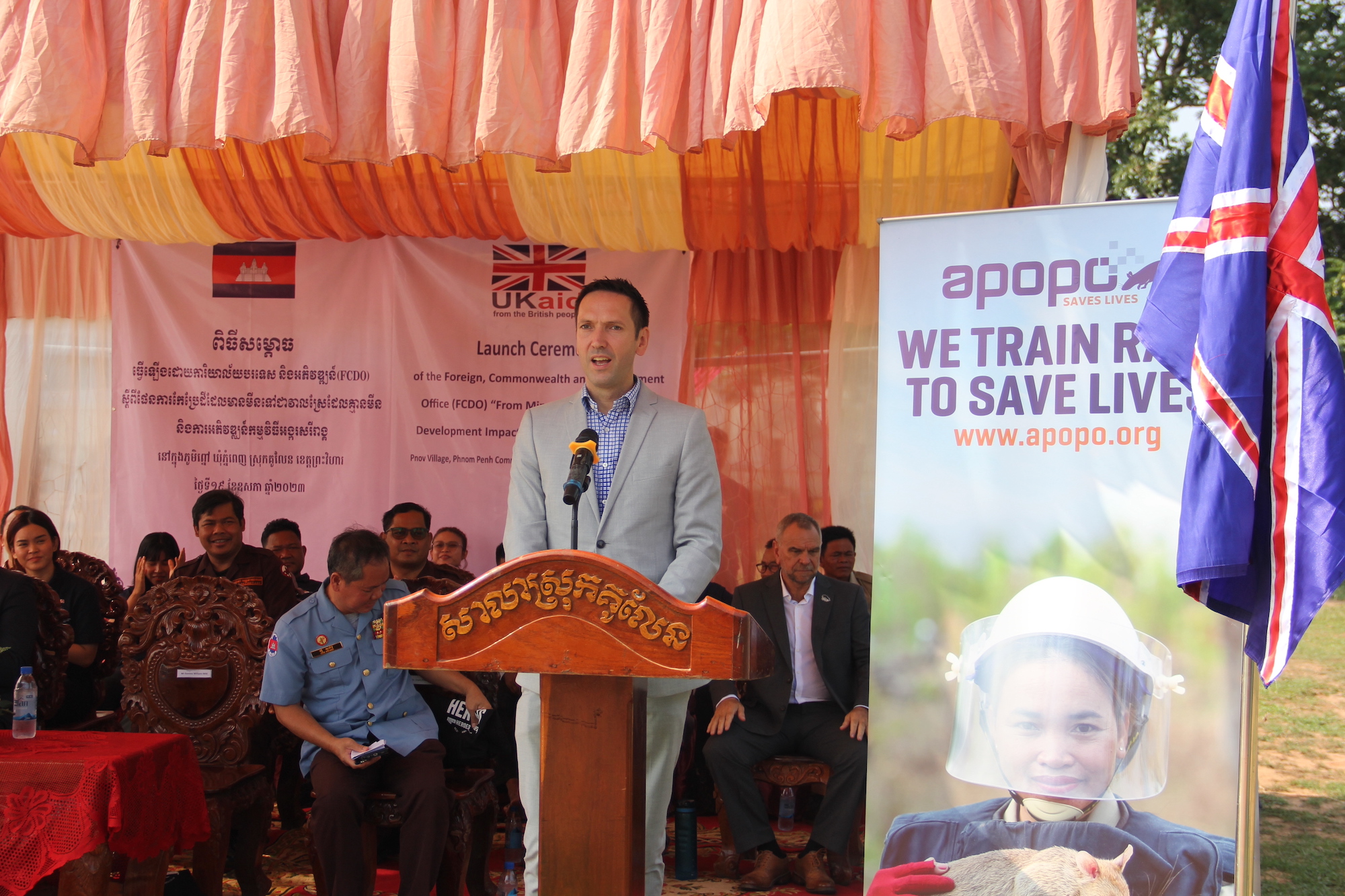 The launch event was attended by special guests who came to mark this significant milestone. His Excellency Dominic Williams MBE, the United Kingdom's Ambassador to Cambodia, attended the ceremony to show his support. APOPO was honored to have Mr. Williams, who represents the FCDO, join the event, and we hope that this collaboration will further strengthen the bilateral relations between Cambodia and the United Kingdom.
From the Cambodian side, His Excellency Mr. Muth Pisetna, the Deputy Governor of Preah Vihear, attended the ceremony. He expressed his appreciation for implementing the project in the villages of Preah Vihear and acknowledged the benefits it will bring to his people. We were also privileged to have His Excellency Mr. Oum Phumro, the Deputy Director General of the Cambodian Mine Action Centre (CMAC), in attendance. APOPO and CMAC have maintained a close partnership since 2015, actively supporting each other in demining efforts. Furthermore, His Excellency Mr. Prum Sophakmonkol, the Vice President of the Cambodian Mine Action and Victim Assistance Authority (CMAA), attended the event. APOPO highly values CMAA's involvement in this launch, reaffirming our shared commitment to mine action.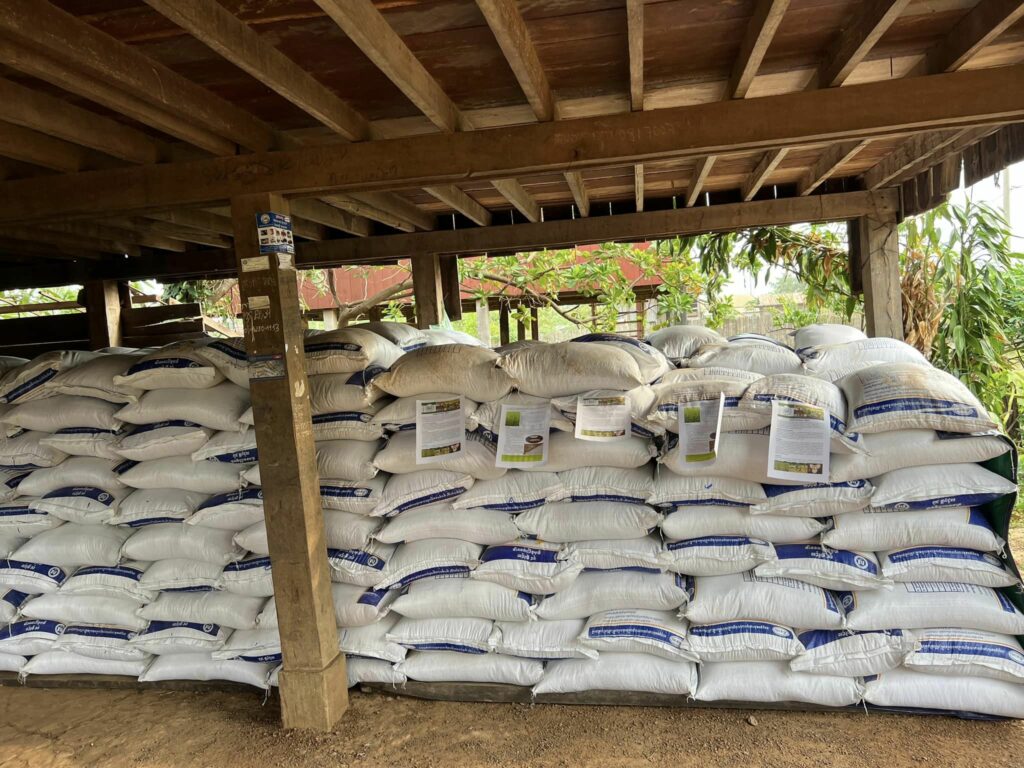 Through our agricultural partner Cordaid, APOPO has already distributed organic rice seeds to 45 families in two villages, Pnov and Kdak, in Cambodia's Preah Vihear province. These seeds will be cultivated and harvested over the next two years on previously cleared land, with the goal of elevating the local community's income levels and ensuring a higher-quality rice crop.
---