Gregynog Hall, Wales
APOPO's Dr. Cindy Fast (Head of Training and Innovation) and Dr. Rosie Bartholomew (Senior Researcher), traveled to Wales in the United Kingdom this month to attend the 27th Annual Gregynog Associative Learning Symposium, organized by Cardiff University. In the company of prominent academics in the field (e.g., John Pearce and Geoffrey Hall, whose seminal research led to the Pearce-Hall model of associative learning), and set in the impressive stately home of Gregynog Hall, the conference involved a series of talks and posters showcasing research on various associative learning topics and models.
The Symposium began on Tuesday, April 4th, and ended in the afternoon of Thursday, April 6th. Professor Andrew Delamater of Brooklyn College, City University of New York was the guest speaker and delivered the Nick Mackintosh memorial lecture at this year's symposium. An honor that Dr. Fast was afforded in 2021, although due to COVID-19, that meeting was held virtually. Beautiful Gregynog Hall is set in a wooded estate, surrounded by pristine countryside located near the quiet village of Tregynon, six miles north of Newtown in Powys.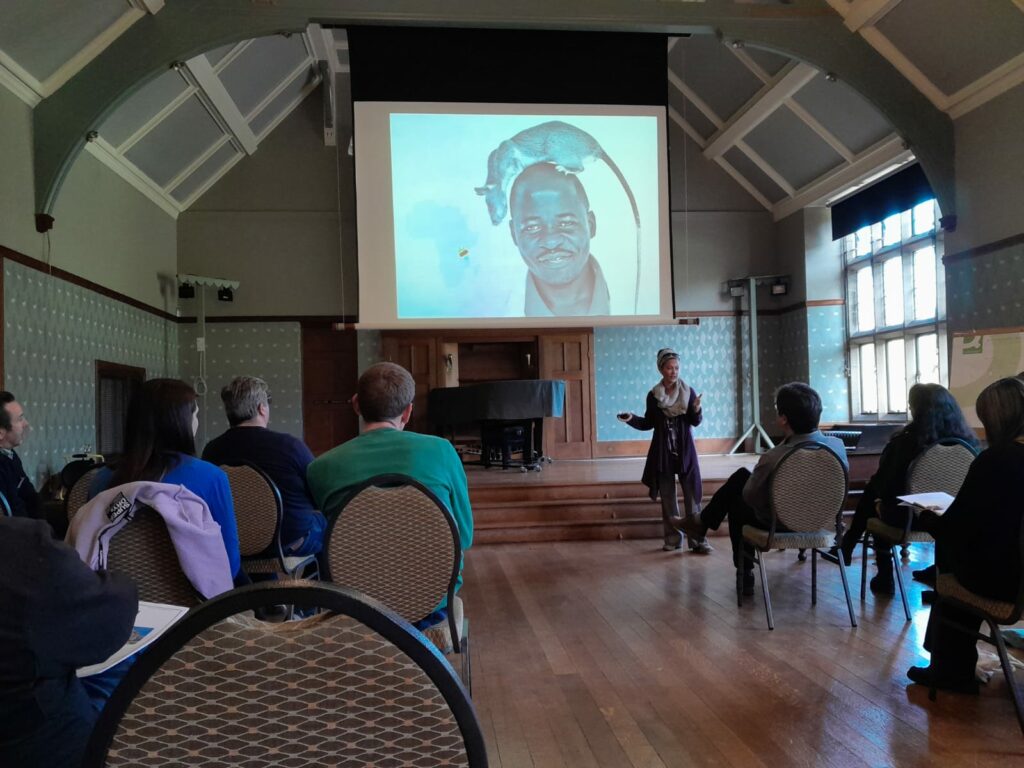 Dr. Fast (pictured above) presented the work of the RescueRAT project in a 20-minute capstone talk on the first day (a very prestigious slot in the programme!) and Rosie presented a poster describing research exploring the effects of enrichment on TB detection accuracy of rats in Tanzania. Both presentations gripped the audience, sparked a lot of interest, and led to a number of interesting and thought-provoking discussions. Presenting APOPO's work at this meeting injected more of a real-world application into a multitude of more theoretical discussions and it was met with great enthusiasm and curiosity by all. In connection with the meeting, Cindy also delivered a talk showcasing all APOPO programs to a captivated audience from the psychology department at Cardiff University as part of their colloquium series.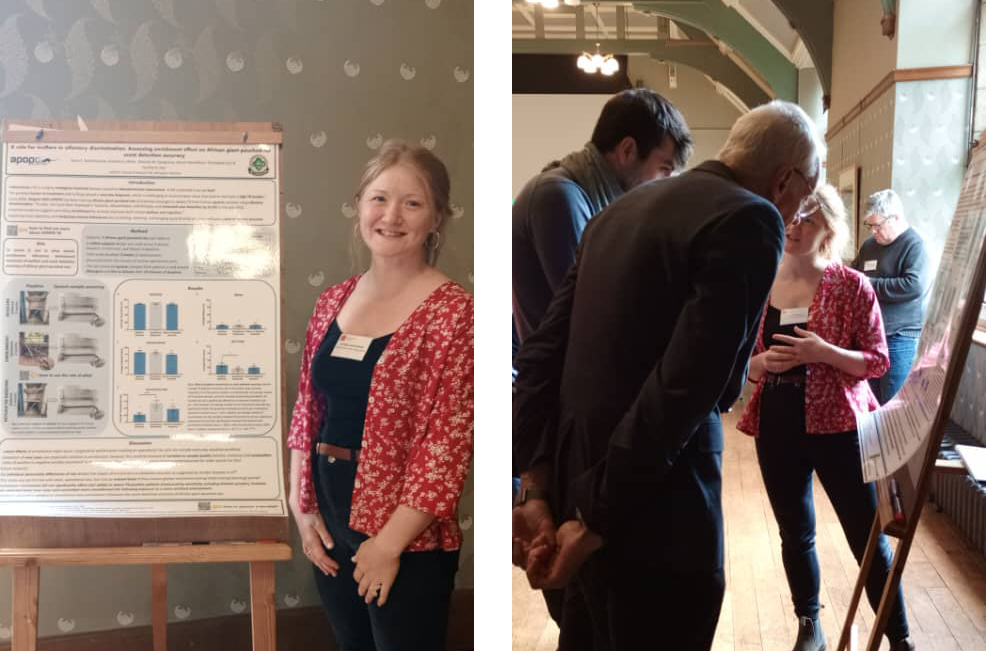 APOPO Innovation
The Innovation team is based at APOPO's Training and Research Center in Tanzania, hosted by the Sokoine University of Agriculture (SUA) in Morogoro. The main objective of our innovative research is to empirically inform training and operational protocols for new and existing applications. This is accomplished through multi-faceted research into the variables that influence learning and scent detection performance of our HeroRATs. Basic research helps expand our knowledge about this species and provides the firm foundation APOPO needs to excel as a global leader in scent detection rat technology.