The European Union (EU), the United Nations Development Programme (UNDP) and the Mine Action Agency of the Republic of Azerbaijan (ANAMA) launched a new project this year to support the safe return of internally displaced people (IDP) in Azerbaijan. The project will help around 33,000 returned families to feel safe again and enable them to begin restoring their livelihoods. The presence of landmines and other unexploded remnants of war prevents the safe and voluntary return of displaced families. With a financial contribution of € 4,25 million, the EU is the biggest international contributor to mine action operations in Azerbaijan to date.

On June 16, APOPO participated in the launch of this EU-funded project entitled "Supporting Safe Return of Internally Displaced People through Capacity Building of Mine Action Agency of the Republic of Azerbaijan (ANAMA)". The project is implemented by the United Nations Development Program (UNDP) in partnership with ANAMA, International Eurasian Press Foundation (IEPF), and the Mines Advisory Group (MAG). The ceremony, held in Terter, marked the official commencement of training for the country's first female demining teams and featured live demonstrations of APOPO's Landmine Detection Rats and Technical Survey Dogs.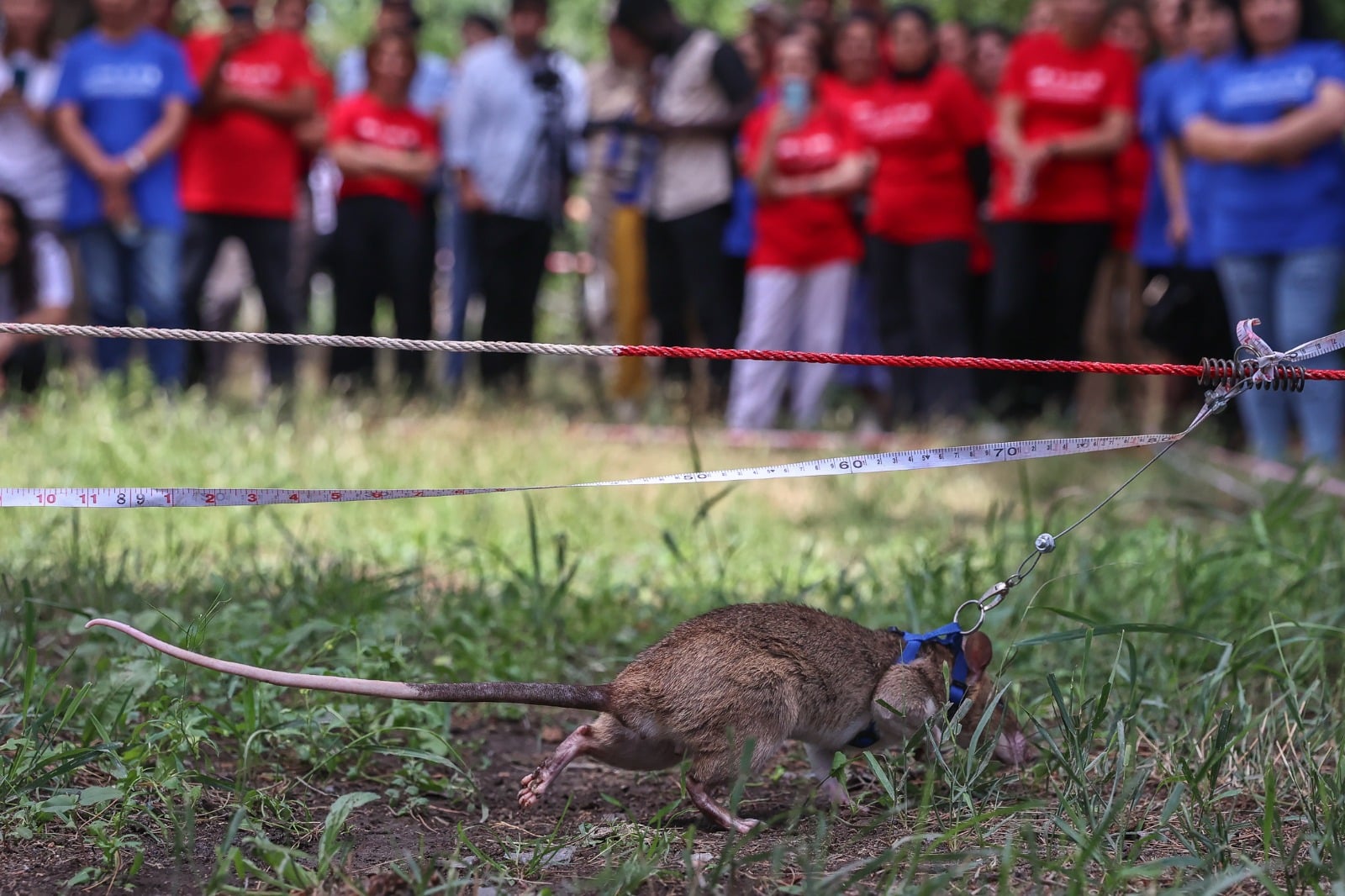 Having established a Mine Action program in Azerbaijan a month ago, APOPO has successfully mobilized its animal detection teams, currently undergoing acclimatization training. These teams, alongside the new IEPF female demining teams being trained by MAG, will be deployed in July. APOPO's involvement in the project entails the deployment of 20 animals and 20 staff. The organization is thrilled to increase the number of animal detection teams in Azerbaijan and contribute to ANAMA's accelerated landmine clearance efforts across the country.
---