Empowering women for a sustainable tomorrow.
Today on International Women's Day, APOPO is proud to celebrate the strength and resilience of women and the hard work and dedication of its female staff around the world. 

APOPO incorporates and promotes the inclusion of women among its staff at all levels and their participation in setting priorities and plans empowers women as agents of change in their communities. Most of the women recruited to our programs around the world come from local communities, and our projects continue to prioritize a more gender-balanced team across all departments as much as possible when expanding programs and hiring staff.
APOPO not only employs women throughout the organization but also works with, and for, women affected by disease and landmines, supporting their most basic human rights – health, safety, education, water and land rights.
Getting women involved in landmine clearing activities is a great way of empowering them, through salaries and participation in decision-making. There are over 7000 annual global landmine accidents and due to their role in working the land, women are affected by landmines when they fetch water and search for firewood, which can take them off the beaten tracks. They are also affected when husbands or fathers are taken from them and they have to fend for themselves. That's why women's participation in demining is so crucial.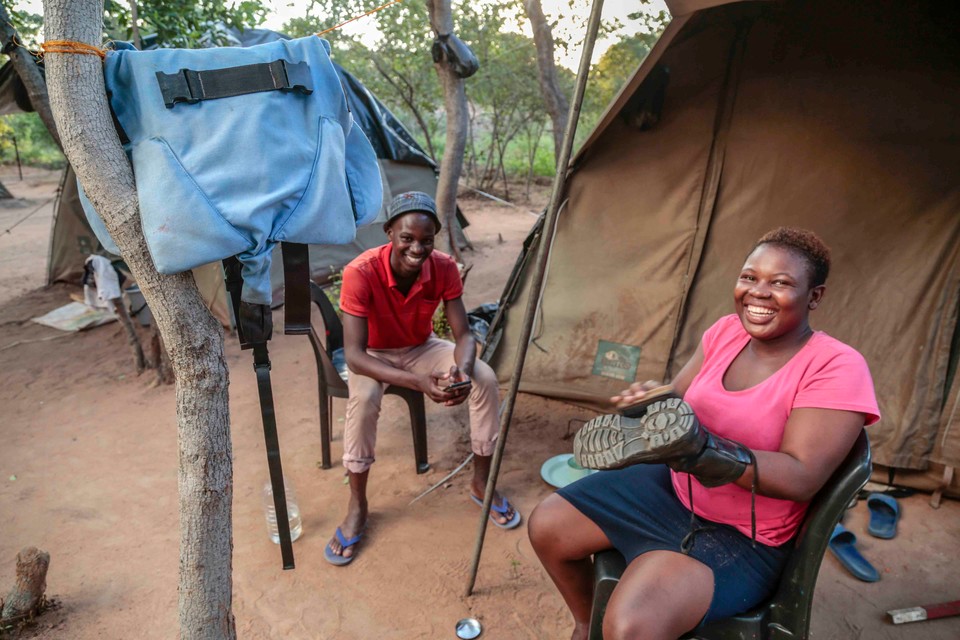 "When they came to our village looking for people who would be willing to look for concealed landmines I was intrigued. I wanted to help save lives. This was also an opportunity to learn new skills and become financially independent. I was scared when I found my first landmine, but today I feel more comfortable, I know what I need to do. Demining is not a hard job, if you are trained and follow the strict procedures it is a job that anyone can do. I feel proud and happy that more women have had an opportunity to join this project."

Nothando, APOPO deminer Zimbabwe
Through its tuberculosis-detection work, APOPO promotes the right of women to access and use basic health services, receive a timely treatment and take up their multiple roles and responsibilities. In Tanzania, our active cooperation with local community-based organization MKUTA, allows us to have a better understanding of the needs of women and to set-up a patient-centred tracking and support system.
Women often face greater stigma and discrimination due to tuberculosis than men, which can worsen their social and economic insecurity. Sadly tuberculosis in women is also responsible for increased illness and death in children as they are the main caretakers. Empowering women is therefore critical to reach the goal of ending the global TB epidemic.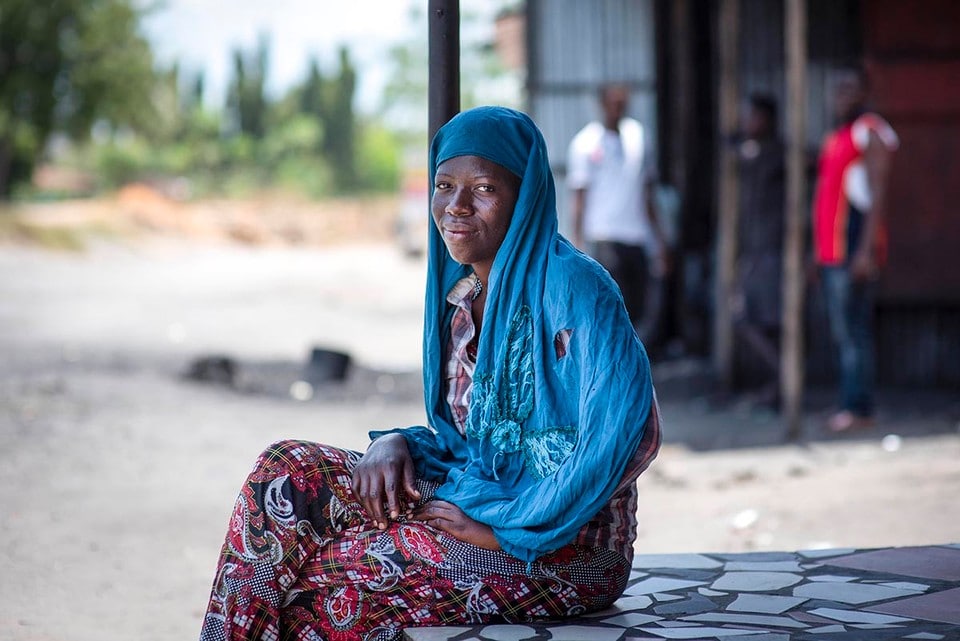 "I was told that rats found my TB and APOPO's lab confirmed it! I couldn't believe it! I was so relieved I had a diagnosis and my son and I could begin treatment. It's been a tough six months, staying isolated and taking medication that sometimes makes you feel worse than the disease sometimes. I had to stay home for so long, it became very heavy on my finances. With no husband to support me and quickly went through what little I had saved. But MKUTA health care workers looked out for me and gave me hope. They told me I would get better and I believe them. Now it's up to me to  rebuild my life again. A second chance for me and my boy!"

Esther, Recovering TB-patient, Tanzania
For APOPO, the bottom line is awareness. APOPO strives to promote gender equality throughout its publicity, and events like International Women's Day raise this issue on a global level, calling to motivate and unite friends, colleagues and whole communities to think, act and be gender inclusive.
This year's theme is Changing Climates: Equality today for a sustainable tomorrow – a theme that recognises the contribution of women and girls around the world, who are working to change the climate of gender equality and build a sustainable future. Five years ago APOPO partnered with Sustainable Agriculture Tanzania (SAT) to invest in local smallholder farmers in the Uluguru mountains, many of whom are women. Despite its relatively small size, the Uluguru Mountain forest has long been known for its unique biodiversity and is considered to be one of the top priorities for the conservation of biodiversity in Africa.
The project nicknamed 'HeroTREEs' is part of an agro-ecological project turning farming into a climate-smart solution. Farmers are being trained in tree planting and maintenance but also in sustainable agriculture practices that creates economic opportunities, boosting local economies while empowering individuals. Since 2017, APOPO has planted 23,497 HeroTREEs of 35 species of which 4575 were lost and 18,922 are successfully growing. We hope to plant 50,000 trees over a ten-year period in this area. This project is a practical and effective way to address climate change and encourage the growth of renewable energy.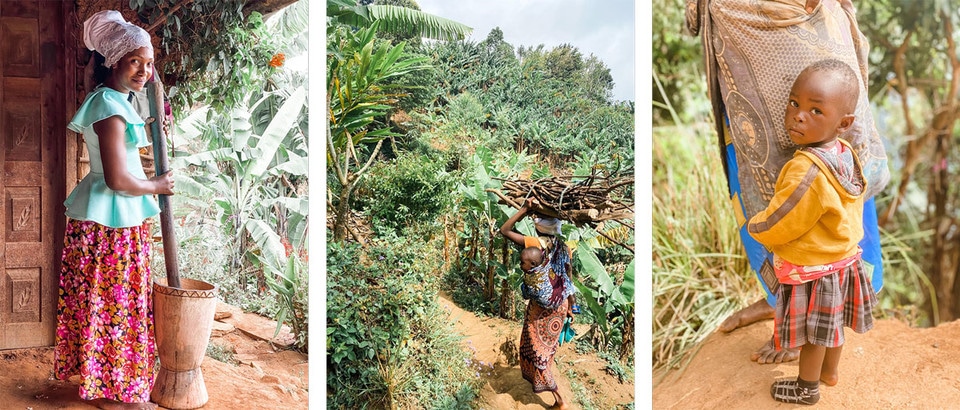 HOW YOU CAN TAKE ACTION:
In honor of Women's Day today, take a minute to make a difference for vulnerable wildlife and their habitats around the world.
Support the HeroTREEs project on GlobalGiving in honor of #IWD2022
 
APOPO employs some amazing women in our programs. Often these women challenge traditional stereotypes and become voices for change in their own communities. Support  APOPO in honor of #IWD2022. 
 
Follow us on social media to get news on our projects