On February 18th, APOPO Cambodia  was delighted to host a high-level visit from H. E. Mrs. Sibille de Cartier d'Yves, the recently appointed Ambassador of Belgium to Thailand. The Embassy in Bangkok is responsible not only for Thailand, but also Cambodia, Laos and Myanmar. This was the first visit from Ambassador de Cartier d'Yves to Cambodia to meet with the Belgian community in the country and visit Belgian organizations such as APOPO that are cooperation partners. The Ambassador had the honor to present her credential letters accrediting her as Ambassador of Belgium to Cambodia to H.M. the King of Cambodia Norodom Sihamoni the previous week.  With the new program 2022-2026, Belgium will continue to support APOPO's demining program in Cambodia. This visit was previously not possible due to COVID restrictions.  She was  accompanied by her son and daughter.
The Belgian Ministry of Foreign Affairs has been supporting APOPO Cambodia since 2018, enabling the program to expand in capacity to various provinces. Last year alone, APOPO's detection animal teams cleared over 7 million m2 of land in combination with a vegetation cutting machines and manual deminers. This frees up land for agriculture and development, as well as clearing landmines around the Preah Vihear Temple – a World Heritage Site so it can be maintained and preserved.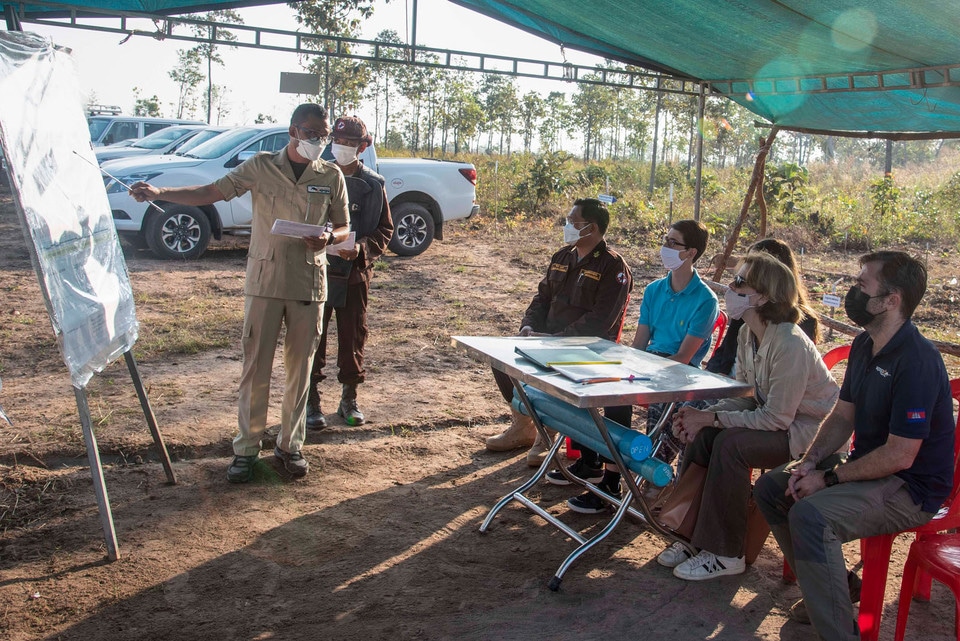 This visit gave APOPO's Mine Action team the opportunity to show the delegation how APOPO integrates its landmine detection rats into conventional demining methods to speed up detection and clearance. The visitors learnt more about the landmine problem in the region from Operations Manager Thoeun Theap and the various processes involved in the work APOPO does to clear minefields and release safe land back to local communities.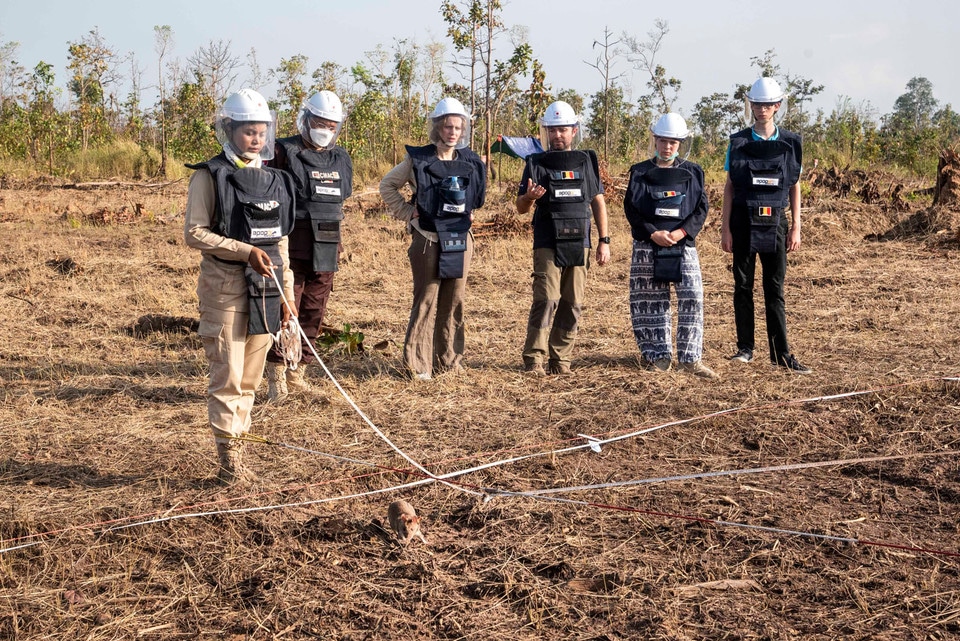 Following the debriefing at the minefield in Siem Reap, the group added regulation protective gear and moved to the minefield. The Ambassador expressed great interest in seeing APOPO's rodent colleagues quickly finding hidden explosives using their amazing sense of smell. The tour, led by APOPO's Asia Regional Manager, Michael Heiman, spanned all the steps of landmine detection and clearance and the Ambassador was given the honor of detonating an anti-tank mine that was found the day before.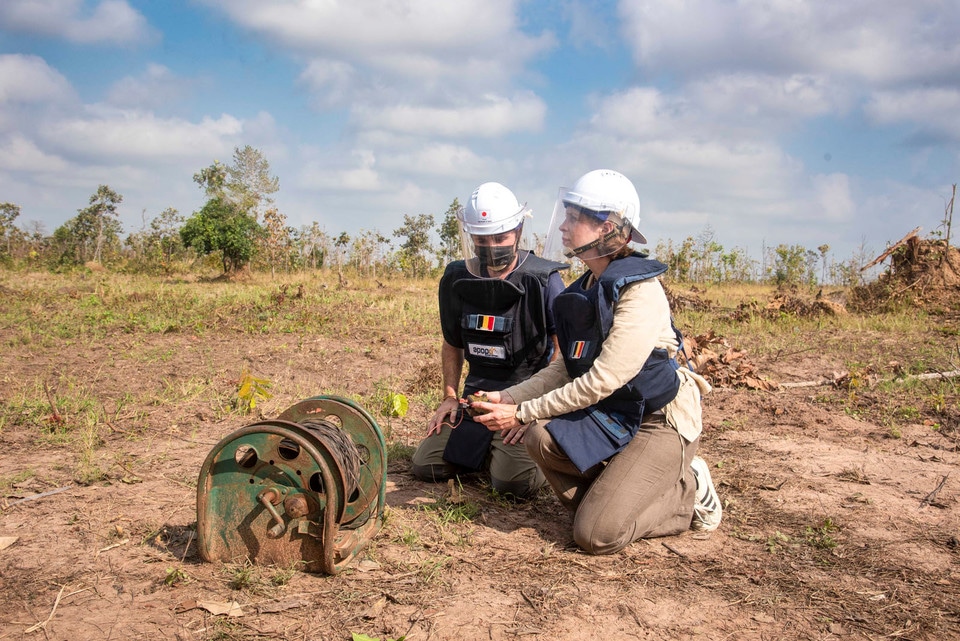 For decades, local residents in Siem Reap were still living in fear of the landmines left after the war, frightened for the safety of their children and unable to use the land to graze livestock or collect natural resources. Cambodia's landmine legacy not only poses a grave physical danger to families living near the minefields, it also has a wider impact on local economies. Safe and secure land is vital for sustainable development, building a brighter future for villages like Khnar Phtuol. The Ambassador had the opportunity to meet these direct beneficiaries and hear some of their stories of hope.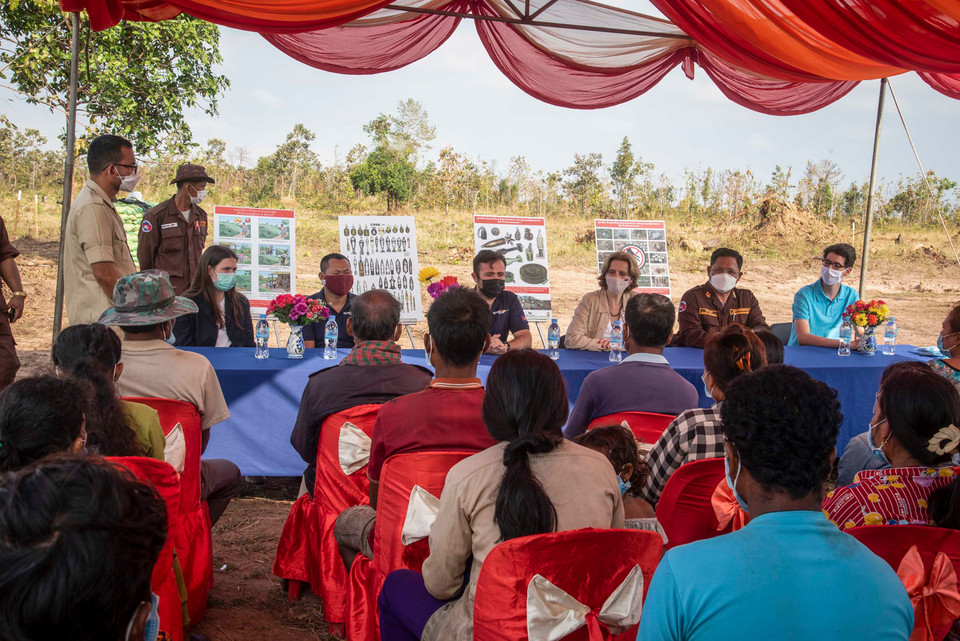 APOPO Cambodia is deeply grateful for the generous support from the
Belgian Ministry of Foreign Affairs and Flemish Government.