APOPO Morogoro hosts team from the Ministry. 
Last week on February 25th, APOPO Tuberculosis (TB) Detection Tanzania was honored to host a high-level visit from the Government Chief Medical Officer (CMO, the senior government official who oversees Medical Services in Tanzania) in Morogoro. Prof. Abel Makubi (pictured above holding a HeroRAT after his tour), was accompanied by three Directors in the Ministry of Health, namely from Preventive Medicine, Diagnostic Services, the National Tuberculosis and Leprosy Program and Central Tuberculosis Reference Laboratory, in total about 8 delegates and members of the Tanzanian press. Prof. Dr. Makubi also visited the SUA Pest Management Center, the Virus Research and Testing Laboratory and SUA Animal Referral Hospital. The visit was attended by University's Senior Management.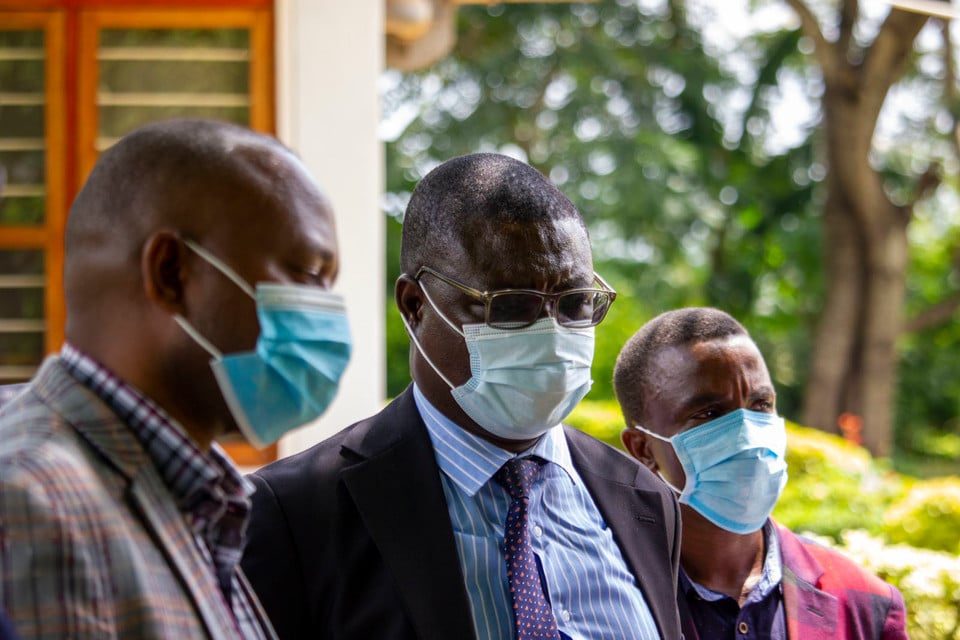 Chief Medical Officer Prof. Makubi, Vice Chancellor of SUA Prof. Raphael Chibunda and head of Pest Management Center Dr. Ladslaus Mnyone
Since the program started in Tanzania in 2011, APOPO and the TB detection rats have screened 559,428 sputum samples from 315,476 presumptive TB-patients. Up to the end of 2020, APOPO's TB detection research has enabled 8,119 patients to begin TB treatment. These patients could have passed on the disease to an additional 15 people over the course of a year which means that APOPO effectively helped prevent over 121,000 new infections.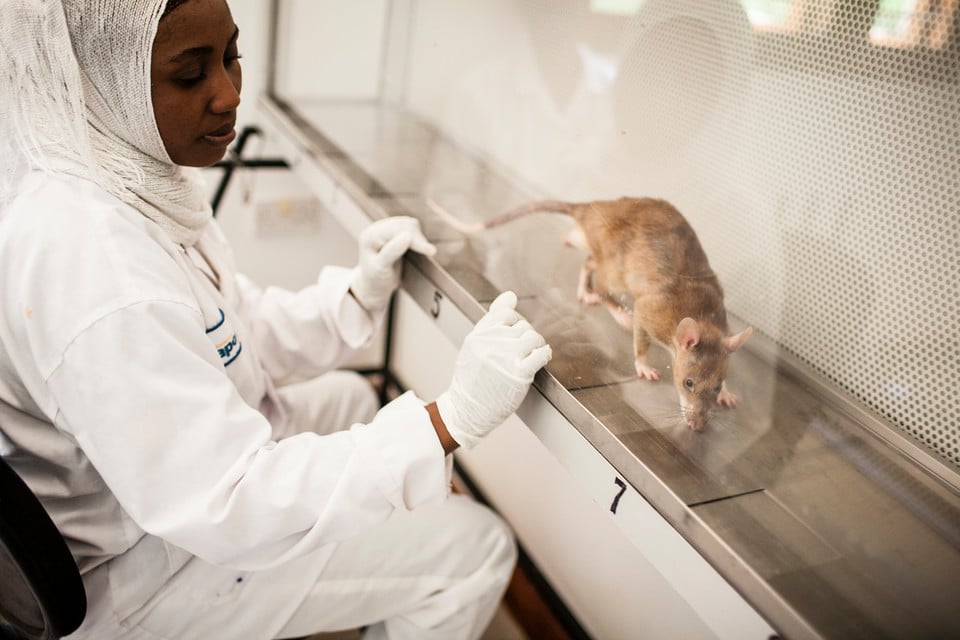 TB detection rat Trainer Mariam demonstrates the rat's ability to sniff out TB in inactivated patient sputum samples.
Prof. Makubi applauded APOPO's tuberculosis (TB) detection program for their invaluable role in saving lives and reducing the spread of TB in Tanzania and enjoyed seeing the detection rats first hand. He was also encouraged by the strong collaboration and partnership with Sokoine University of Agriculture which has enabled this vital contribution to the Health Sector and he promised to continue to work with SUA-APOPO to help save more lives through the expansion of our services to other areas of the country and to other diseases that plague the nation.

This visit was a major honor as it reflects top-level interest and support of APOPO's TB detection research by the Ministry of Health, Community Development, Gender, Elderly and Children and will hopefully lead to further integration of TB-detection rats into the national health guidelines. APOPO thanks Prof. Makubi and his team and Prof. Raphael Chibunda, the Vice Chancellor of SUA, Prof. Amandus Muhairwa, the Deputy Vice Chancellor – Finance and Administration, and Dr. Ladslaus Mnyone, Director of SUA's Pest Management Center hosting the African Centre of Excellence for Innovative Rodent Pest Management and Biosensor Technology Development in their help to orchestrate this important visit.
APOPO TB Tanzania thanks the Tanzanian health authorities as well as our partners and donors for their continued support to our TB detection work in Tanzania.