Supporting Sustainable Development Goal 4.
The United Nations General Assembly proclaimed 24 January as International Day of Education in 2018, an occasion to remember that the right to education is a vital part of  the Universal Declaration of Human Rights and in celebration of the role of education for peace and development. It is also a day to reflect on how we advance Sustainable Development Goal 4: to ensure inclusive and equitable quality education and promote lifelong learning opportunities for all.
Protecting Students
Education offers children a way to lift themselves out of poverty and sets them on a path to a promising future. However, the path to school is not always safe. Landmines are indiscriminate killers. Millions of them still lie in current and former conflict zones around the world – from Angola to Cambodia. In 2019, children accounted for 54% of all civilian casualties where the age was known.
APOPO carries out risk education with students going to schools that are close to minefields we are clearing. APOPO teams clear landmines from areas in and around schools. One example of this is a school in  Ngola-Luije in Angola, where APOPO and it's detection animals found several landmines with one lurking hardly 20 meters from the local school. Similar stories came out of  Cambodia, where APOPO removed several landmines hidden near a primary school. Many landmines are found near schools or on the routes children take to go to their classes. 
Enabling Continued Access to Education
In landmine-affected communities, children are sometimes deprived of their right to education as they have to leave school to take care of a family member who has been injured. Sometimes, when an adult is maimed by a landmine, children have to completely abandon school to work to contribute to the household's income. By clearing minefields and releasing safe land back to impacted communities, APOPO actively participates in keeping kids enrolled in schools. 
APOPO also uses tuberculosis (TB) detection rats as a rapid diagnostic tool for TB in children allowing them to quickly get on treatment and then back on track with their education promoting literacy and numeracy. Building of effective partnerships and synergy between APOPO's TB detection research programs and various international institutes of higher learning APOPO also promotes lifelong learning and encourages quality education.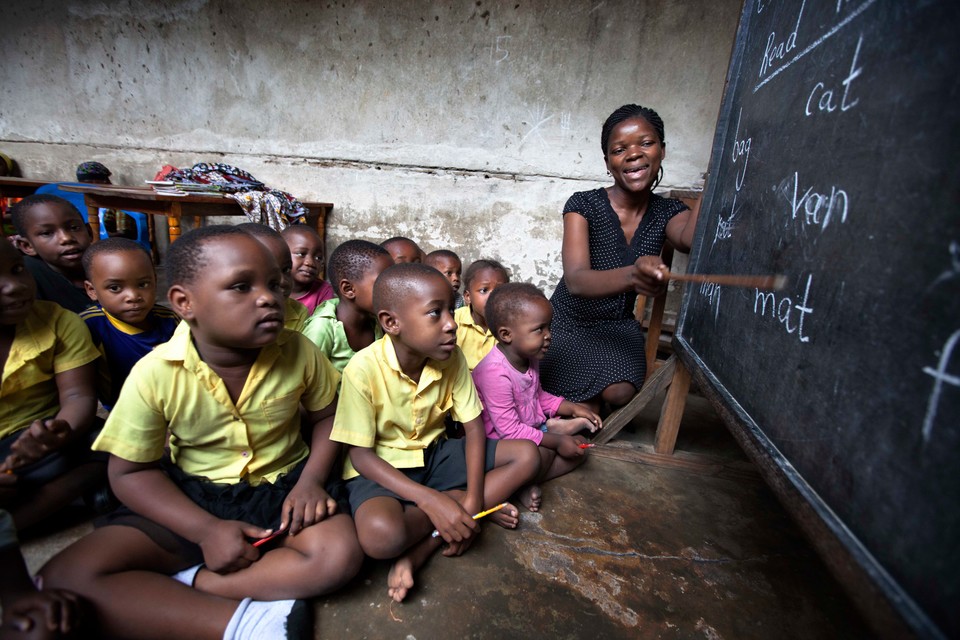 In Tanzania, former ​TB-patient​​​​​​ Claudi was able to get back to school once he was no longer contagious and continue with his education.
Challenges to achieving universal education
About 265 million children around the world are still unable to enroll into or complete school; 617 million children cannot read and do basic math; less than 40% of girls in sub-Saharan Africa complete lower secondary school and some four million children and youth refugees are out of school.
It is APOPO's duty to enable learning in school for all children and adults alike as a result of our landmine- and TB-detection work. Without inclusive and equitable quality education and lifelong opportunities for all, countries will not succeed in achieving gender equality and breaking the cycle of poverty that is leaving millions of children, youth and adults behind.
More information on our landmine clearance work can be found by clicking here.
More information on our TB detection work can be found by clicking here.