By Michael Heiman
 | Country Program Manager, APOPO Mine Action Cambodia
Proof of concept project for Cambodia program. 
In November 2020, APOPO began a pilot project to prove the concept of using our Technical Survey Dog teams for a Cluster Munition Remnant Survey in East Cambodia, where bombs were dropped during the Vietnam War still imposing a risk on the rural communities living there.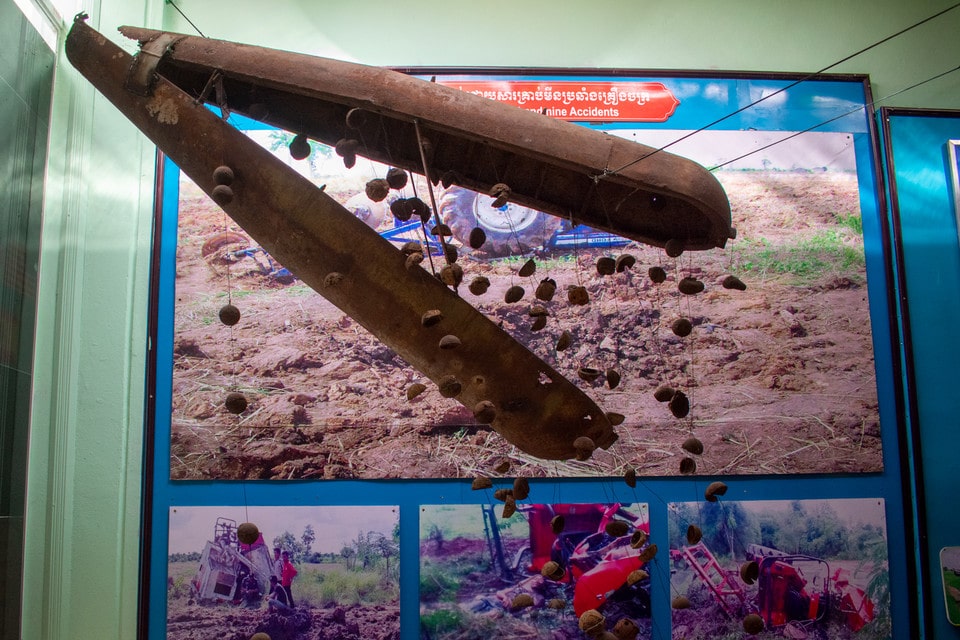 Cluster munitions are weapons consisting of a container that opens in the air and scatters large numbers of explosive submunitions or " bomblets " over a wide area. Accidents have shown that large numbers of submunitions fail to explode on impact as intended. Instead, they explode when handled or disturbed, posing a very serious danger to anyone who comes across them decades later. These weapons pose a threat to displaced people returning to their homes after conflict, they affect relief and reconstruction efforts and make vital livelihood activities like farming hazardous for decades after the conflict has ended.
Cluster munitions kill and injure large numbers of civilians and cause long lasting socio-economic problems. The 2008 Convention on Cluster Munitions prohibits the use, production, stockpiling and transfer of cluster munitions and requires States to ensure that they claim no further victims.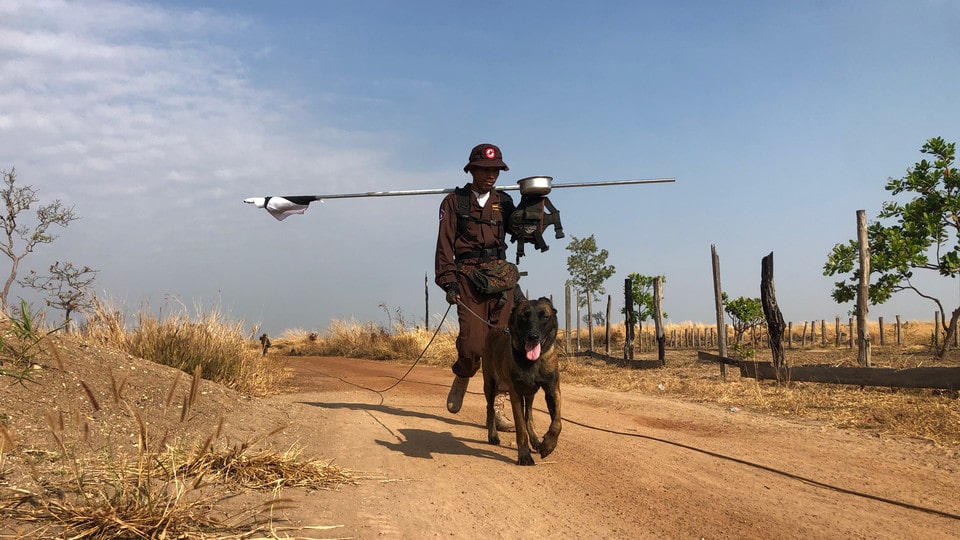 So far the team has surveyed over 800,000 m2 of former strike areas and the dogs have found 47 cluster bombs and 12 other explosive remnants of war. Gizmo, Turbo, Mannes and Nato are working daily with their handlers and other team members and planned to survey a targeted 4,000,000 m2 by July 2021.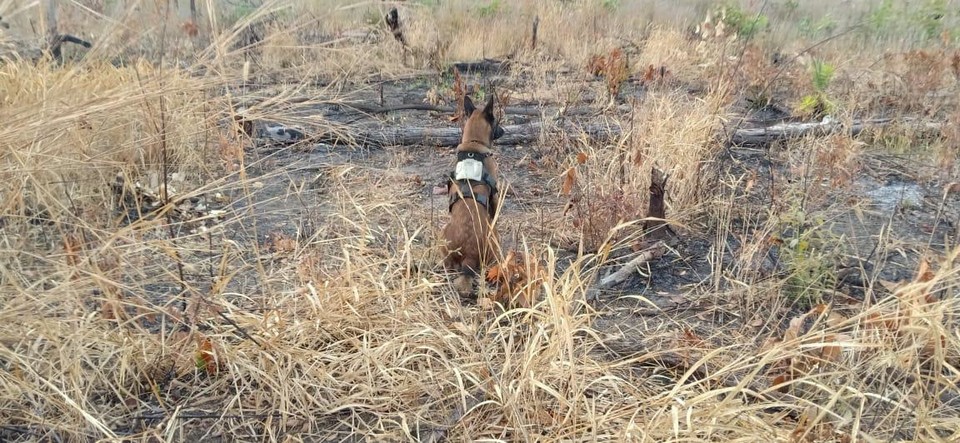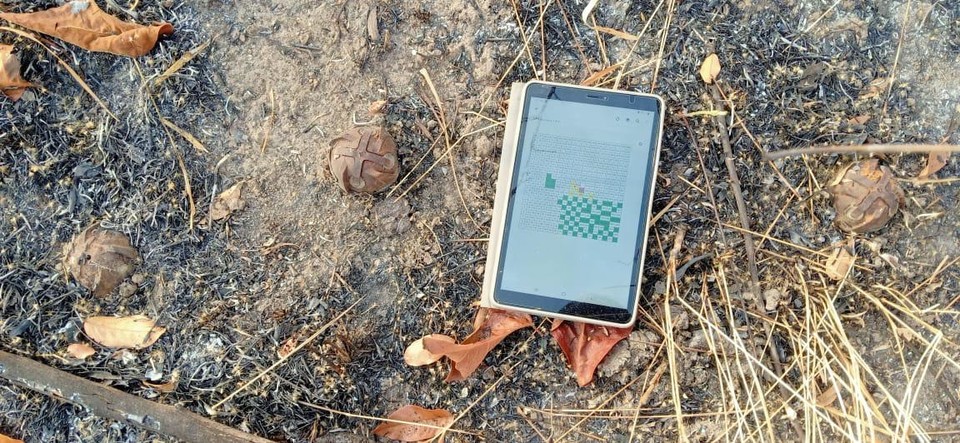 One indication – 3 cluster bombs. Found today by Gizmo, our female Technical Survey Dogs.
The dogs are trained to search through the vegetation, cover large areas and locate the cluster bombs, without the need of any ground preparation or vegetation cutting. They are trained to sit down at least a meter before the target scent keeping them out of harm's way. Besides the environmental factors, this approach significantly accelerates the survey process. The track and trace system carried by the dogs allows a better management of the process and leads to a more accurate definition of the boundaries in the hazardous area, saving enormous amount of time and funds.
A complete overview of APOPO's work in landmine clearance can be found by clicking here.
APOPO Mine Action Cambodia is incredibly grateful to all our dedicated partners and donors, with their help and
continued focus we want to ensure we finish the job in the shortest possible timeframe.