Celebrating results in Cambodia despite the pandemic.
APOPO is a humanitarian demining organization, which means people are the focus of our work. Protecting the lives of men, women, and children and working to help vulnerable communities back on their feet after conflict. Alongside our local partner the Cambodian Mine Action Centre (CMAC) we celebrated the completion of clearing 17 minefields in the northern Siem Reap and Preah Vihear provinces this month.
As COVID-19 spread around the world like wildfire, everyday life changed, and entire countries went into lockdown. Throughout this past half of 2020, APOPO never stopped working to get landmines out of the ground in Cambodia. Our teams had to adapt in order to continue work whilst minimizing risk with protective measures – these included installing additional sinks, renting larger staff housing and more cars..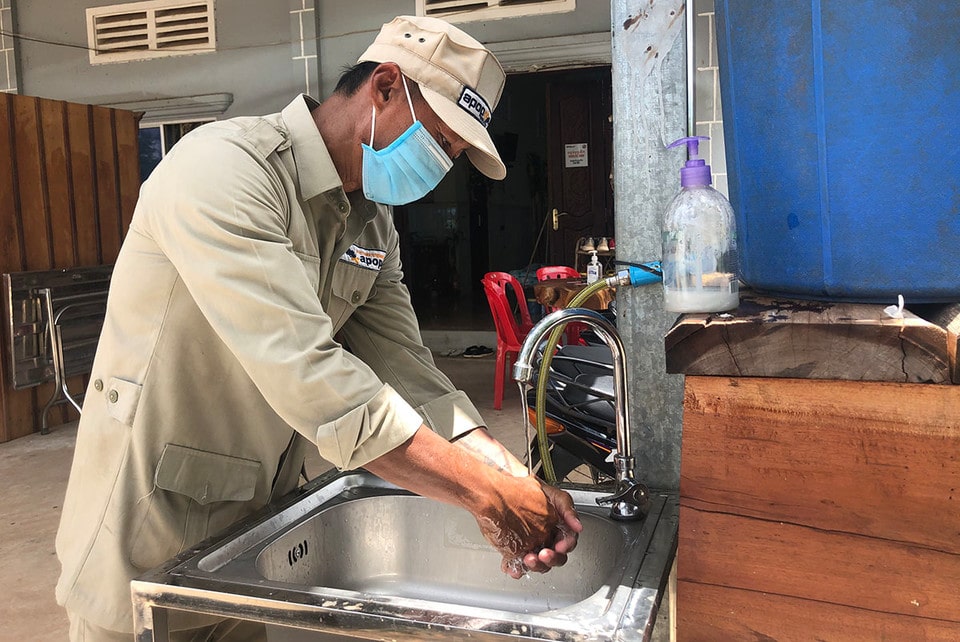 Additional stations have been installed around APOPO sites to allow for more frequent handwashing.

Thanks to heartfelt support from players of the People's Postcode Lottery APOPO received COVID-Response funding that allowed us to take precautions that meant we could continue our life-saving operations and still keep our staff and detection animals safe.
Demining operations continued in the Srey Nui area of Siem Reap, where suspect land along roads and farmland has not been safe to use for almost 30 years. The surrounding rural population is dependent on agriculture. Clearance of the area returns much-needed safe land back to the communities as quickly and cost-effectively as possible. This in turn will allow them to improve their livelihoods by increasing their livestock and expanding their farms.
APOPO teams in Siem Reap finished clearing 10 minefields covering 856,635 m2 land around Dai Av village. This land has been declared safe. APOPO and the HeroRATs found 115 landmines and 99 unexploded ordnance (UXO). On July 22nd a small handover ceremony was held at the village where APOPO and CMAC teams officially released the safe land back to the village.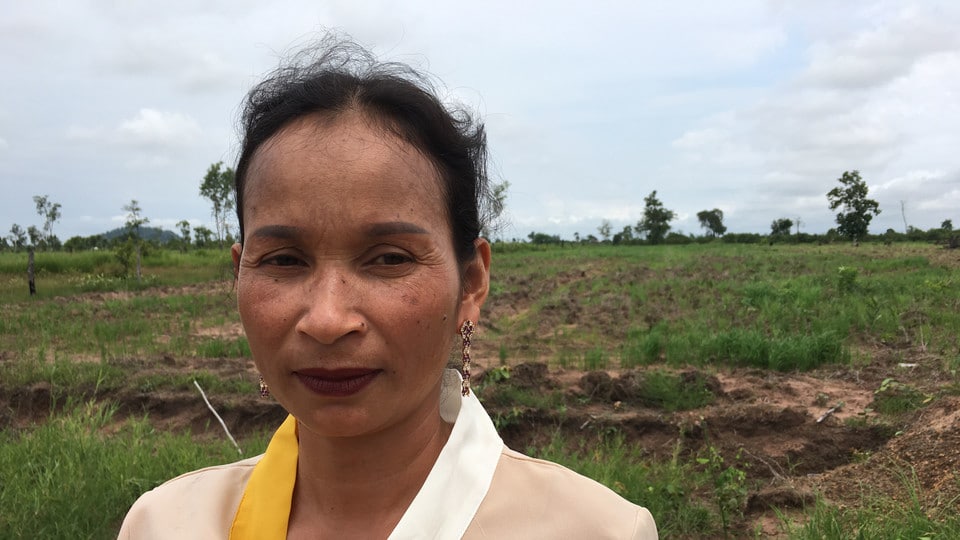 "My name is Oun Phalla and the land that APOPO cleared includes my  family farm!  For years we were afraid to use the land and really struggled to make ends meet. There were too many accidents and deaths  – I couldn't chance it. Now we are free and my family has big plans to plant rice and other crops that will feed us and supplement our income to ease the burden. Thank you APOPO and the HeroRATs!"
The teams working in Preah Vihear (PV) province were also proud to return 859,159 m2 safe land to the local communities. They safely cleared 7 minefields and found 75 landmines, 35 UXO and 2 cluster bomblets in these minefields. This is an area near the Preah Vihear Temple which was declared a UNESCO World Heritage Site in 2008. Our newly trained Technical Survey dogs were integrated into the PV project to further accelerate the land release process.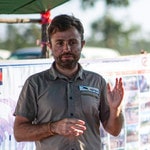 "We are proud to have released 17 completed minefields so far and to have been able to continue following our 2020 landmine clearance plan, targeting approximately 3,500,000 m2 to be cleared this year. This life-saving work has given people like Oun Phalla the opportunity to live without fear and a chance to create a better future for Oun Phalla and her family. For this we are truly grateful to all of our kind donors. We hope they feel proud of what we have ben able to achieve because of them!" reports Michael Heiman, APOPO Program Manager in Cambodia.
APOPO Mine Action Cambodia is most grateful to its donors and partners who are
instrumental to the success of our landmine clearance program.