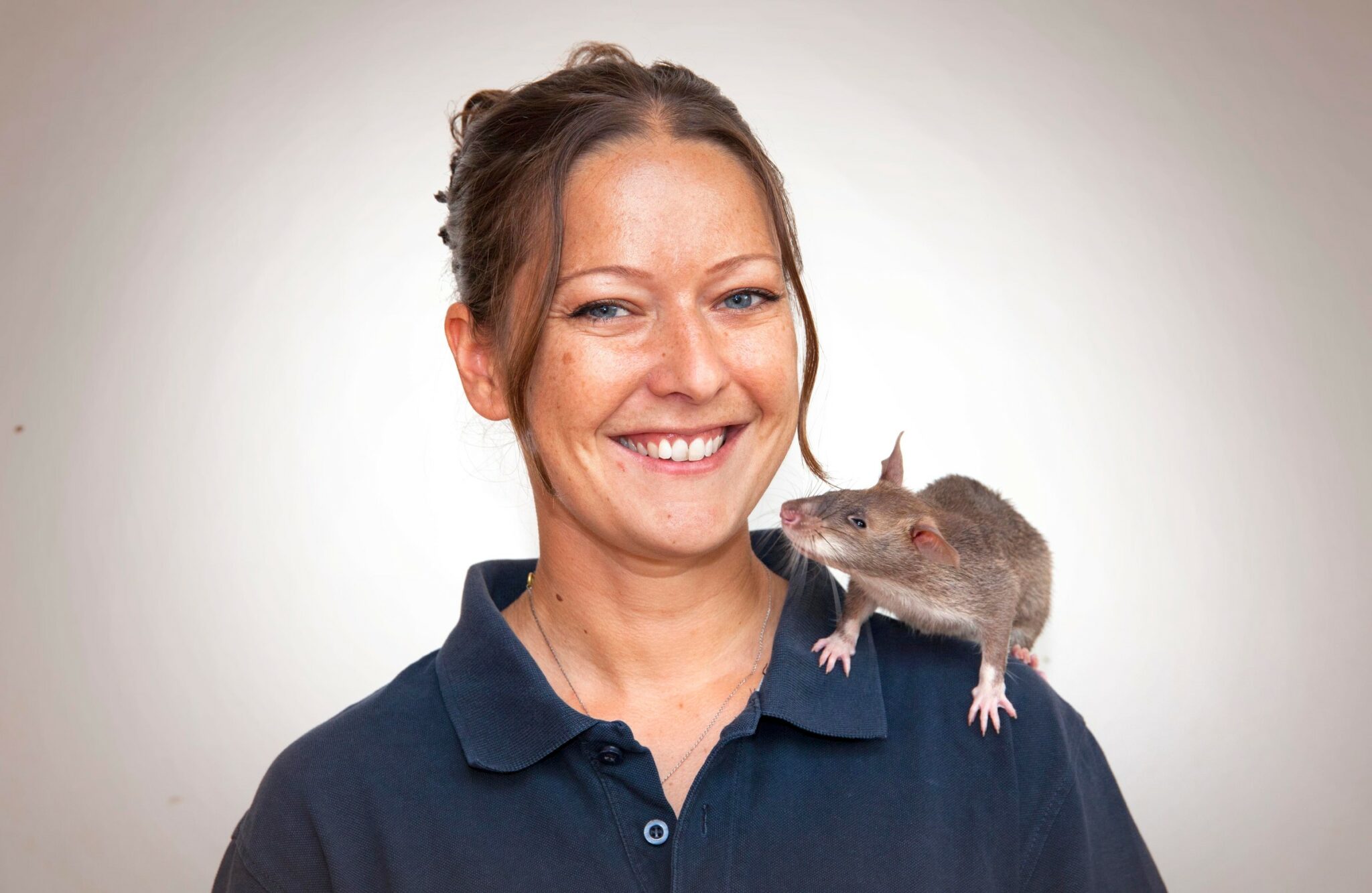 Last month APOPO were excited to announce the appointment of the organisations new Head of Training and Behavioural Research.
Dr. Cynthia Fast holds a Ph.D. and Master's degree in Psychology specialising in Learning and Behaviour and Behavioural Neuroscience from UCLA. Cindy has more than ten years of experience conducting behavioural research with a variety of species including rats, mice, pigeons, hermit crabs, and horses.
We caught up with Cynthia to discuss moving her life to Africa from the US, her excitement about working with the HeroRATs, and her experiences in Tanzania so far. 
What inspired you to move your family to Africa to work with APOPO? 
"Ever since learning about the HeroRATs' operations and APOPO's global impact and impressive business integrity, I dreamed about joining the APOPO team. My background in learning, behaviour, and olfaction seemed like the perfect fit! The fact that operational headquarters are in Africa was just an added bonus for us because my husband and I have long respected Africa and held the land and her people in the very highest esteem. Not only had my dream job found me, but it was in Africa too!"
What was your reaction when you first heard about the HeroRATs? 
Simply put, I felt great joy and respect! The article I read made a lasting impression that stuck with me over the past six years. I have always enjoyed working with rats, and even adopted a few of my own, so I was very impressed when I read about the noble work the HeroRATs were performing. As a learning theorist studying animal behaviour, it seemed like a win-win-win to me because it showcased the great potential for learning theory principles to be practically applied outside of the lab, it publicly demonstrated that rats don't have to be associated with the filthy vermin stereotype, and the life-saving humanitarian work they were performing had the potential for vast global impact.
What are you hoping to achieve at APOPO? 
Broadly, I hope to discover a career that I can be proud of with an organization that I admire. More specifically, I hope to support the APOPO team any way that I can as we work towards the mission of solving pressing humanitarian challenges. My main objective is to put my PhD to good use by contributing my knowledge and expertise to optimize training and performance of the HeroRATs. As part of this goal, I hope to build research capacity and identify additional worthwhile operations for the rats to showcase their talents and produce positive social change in the world.
How are you settling in so far?
If you would have promised me such a smooth transition, I would not have believed you! That is to say, all has gone incredibly well and we're already feeling like we've found home. After relocating twice in less than a month and more than 30 hours of travel to Morogoro, we were so exhausted that we thought we had skirted jetlag altogether. That is, until we celebrated our anniversary two days after arriving and slept until 4pm the following day! I thought my watch had broken except my phone showed the same time!
We've found Morogoro to be unbelievably charming and everyone at APOPO has been exceptionally supportive. We tried to keep very open minds about moving to Tanzania, so we've had a lot of really great surprises since arriving, including how close and majestic the Uluguru mountains are, how unexpectedly large the population is in Morogoro, and the diversity of animals, reptiles, fresh produce, etc. Maybe my favorite surprise was to learn that the SUA horses freely roam the property! I was overjoyed to spot them grazing outside my office window one morning.
A funny thing happened to us while we were traveling to Tanzania. We brought our 13 year old cat (Azrael, who is more like our baby) with us. For a cat that normally isn't very fond of traveling, he was surprisingly calm and quiet. Azrael is leash and toilet-trained, so I decided to get him out of his crate to use the bathroom during the long trans-Atlantic flight. It was priceless to see the looks of surprise on the other weary passengers' faces as I walked down the aisle to the bathroom with Azrael on his leash. I wonder if he is the first cat to ever successfully use an airplane toilet!  
Another pleasant surprise for my husband Brett and I were the number of pikipiki (motorcycles). We're both motorcyclists so we're excitedly looking forward to purchasing some pikipikis of our own and exploring the region further.