Clearing landmines is dangerous work, but you can help our staff to stay safe by buying a top of the range demining suit.
APOPO's Manual Deminers wear a suit that has been designed specifically for personnel involved in the searching for and clearing of mines and explosive remnants of war (ERW).
The Demining Suit provides all-round 360° protection and is comfortable to wear, allowing virtually unrestricted movement. It is supplied with a helmet, visor and two ceramic plates, and also includes the latest Kevlar technology aramid fibres.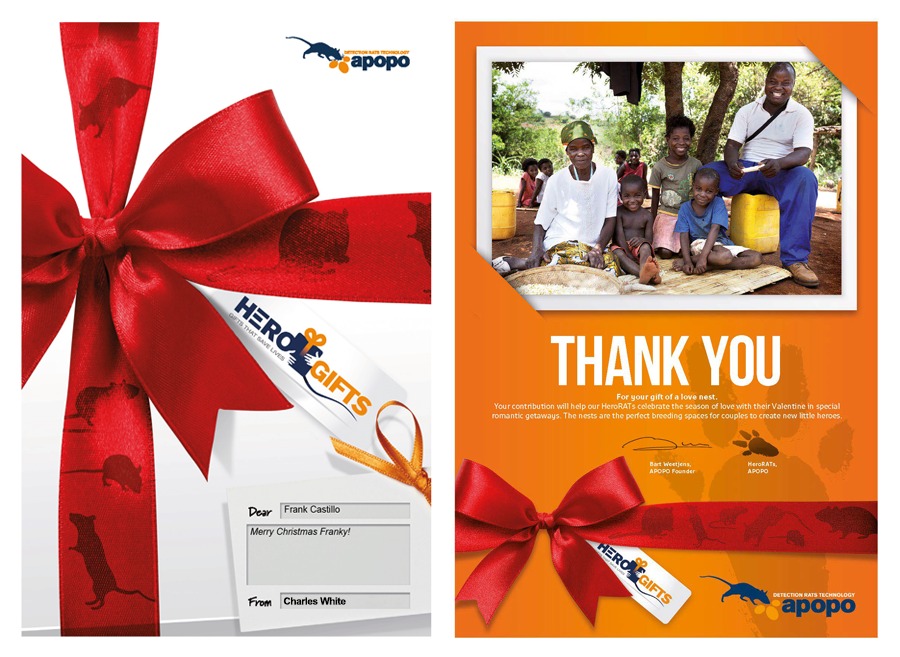 Every HeroGIFT donor receives a gift certificate that you can customize with the name of your gift recipient and a personalized message.