Support our HeroRats breeding program by giving the gift of a cozy nest for HeroRat couples, perfect for creating new life-saving heroes.
Each love nest is a clean and comfortable clay pot with wood shavings and a water dispenser. The peaceful and quiet environment provides privacy and safety to the carefully selected breeding pair.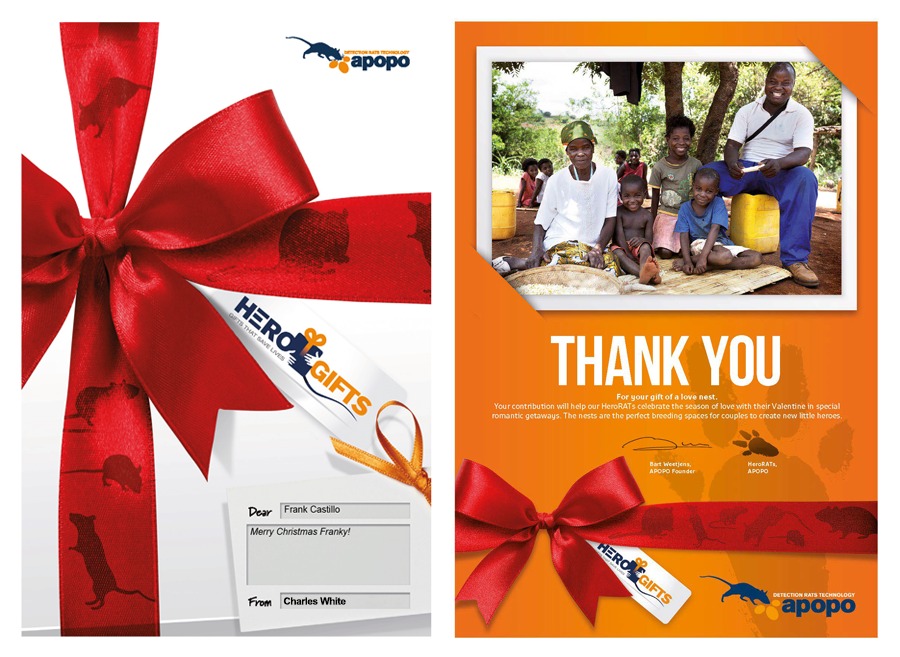 Every HeroGIFT donor receives a gift certificate that you can customize with the name of your gift recipient and a personalized message.