Fund the explosives that will safely destroy unexploded landmines found buried beneath the earth. Your gift will help secure the safe return of land to local communities affected by armed conflict.
Unexploded landmines can injure or kill innocent people long after wars have ended. APOPO and HeroRATS clear mine-ridden lands to ensure the safety of the people in the regions.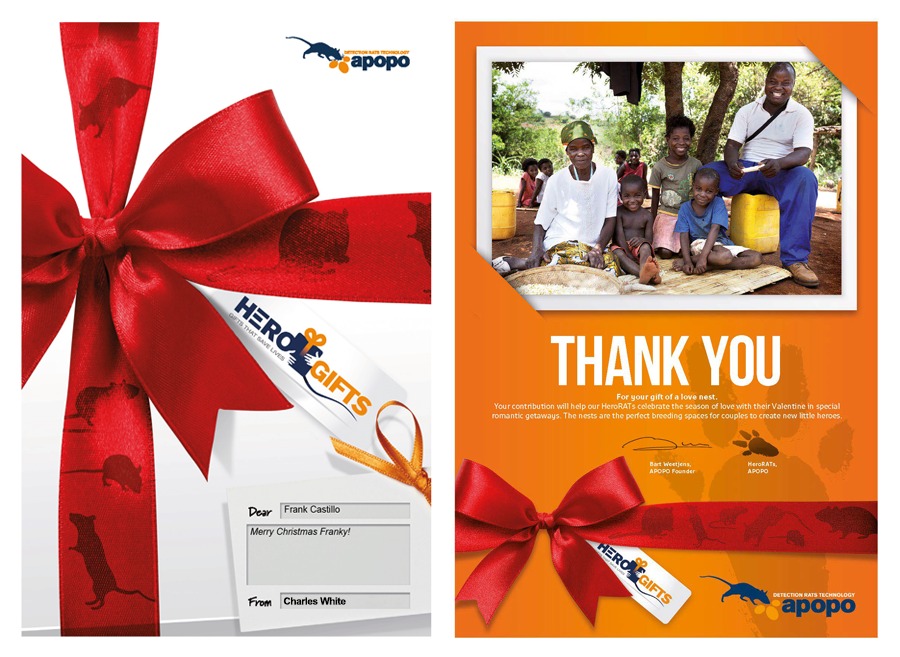 Every HeroGIFT donor receives a gift certificate that you can customize with the name of your gift recipient and a personalized message.