Give a HeroRat a clean bill of health and support our vets in providing weekly health checks to ensure all of our Heros are happy and healthy.
All of our rats are treated like the heroes they are, so our expert vets are sure to provide regular health. This includes prevention treatment for parasites, vaccinations, and daily care which also includes weighing sessions.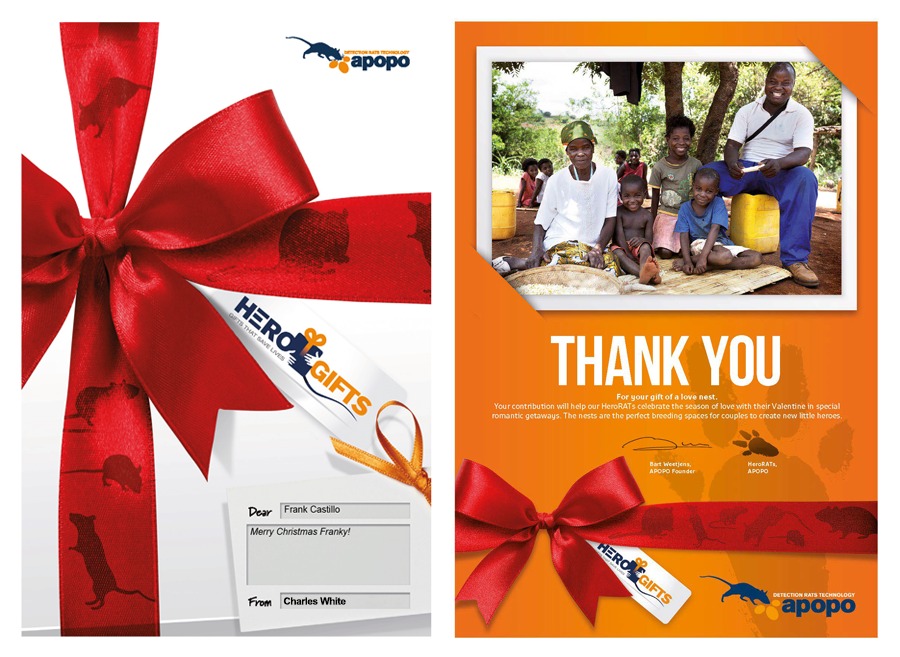 Every HeroGIFT donor receives a gift certificate that you can customize with the name of your gift recipient and a personalized message.