Minefields threaten lives and prevent development. With this gift, you can help APOPO and the HeroRats return land to local communities, enabling them to live and work without fear.
Landmines and other explosive remnants of war (ERW) affect innocent people indiscriminately and impede development long after the armed conflict has ended.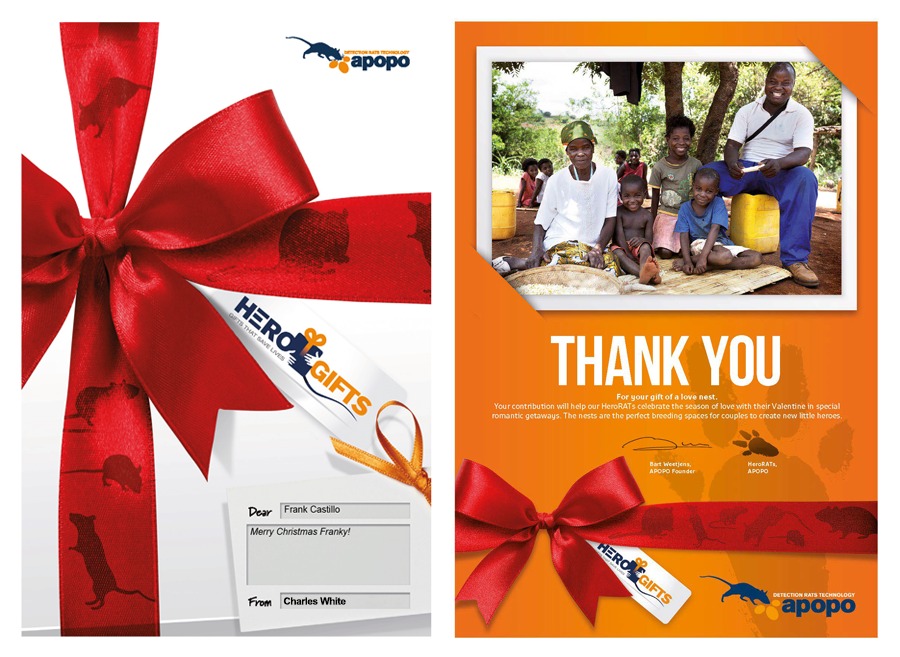 Every HeroGIFT donor receives a gift certificate that you can customize with the name of your gift recipient and a personalized message.