GIVING TUESDAY NOVEMBER 28, 2023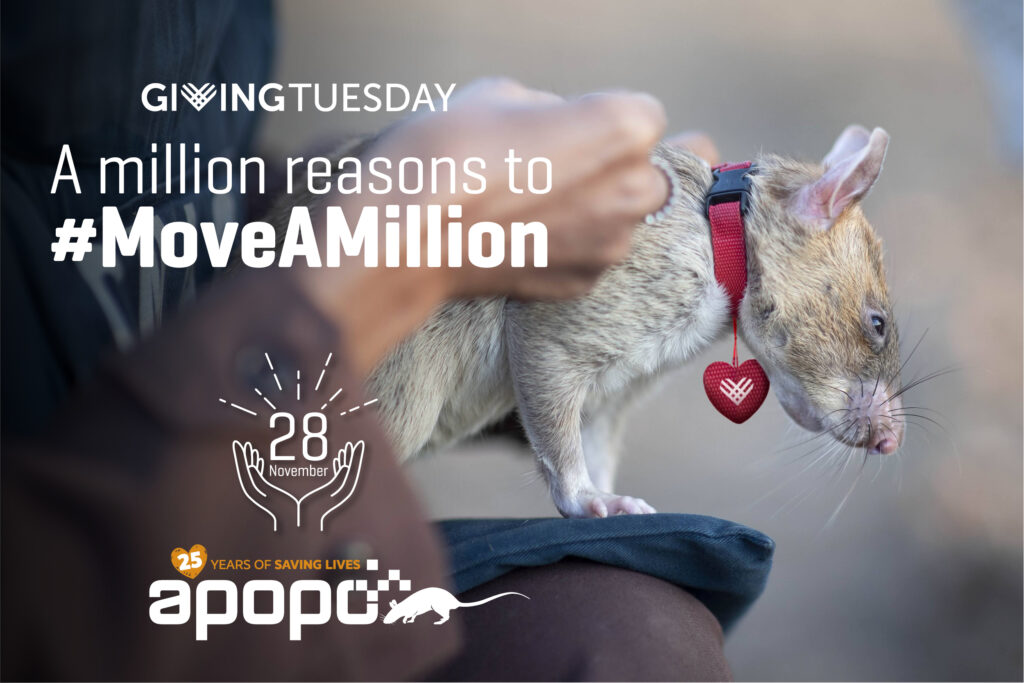 Social Media Toolkit 


Your support of APOPO and spreading the word about our incredible HeroRATs means the world to us – thank you!



Social media texts to choose from:
Feel free to copy and use any of the texts below for your social media post.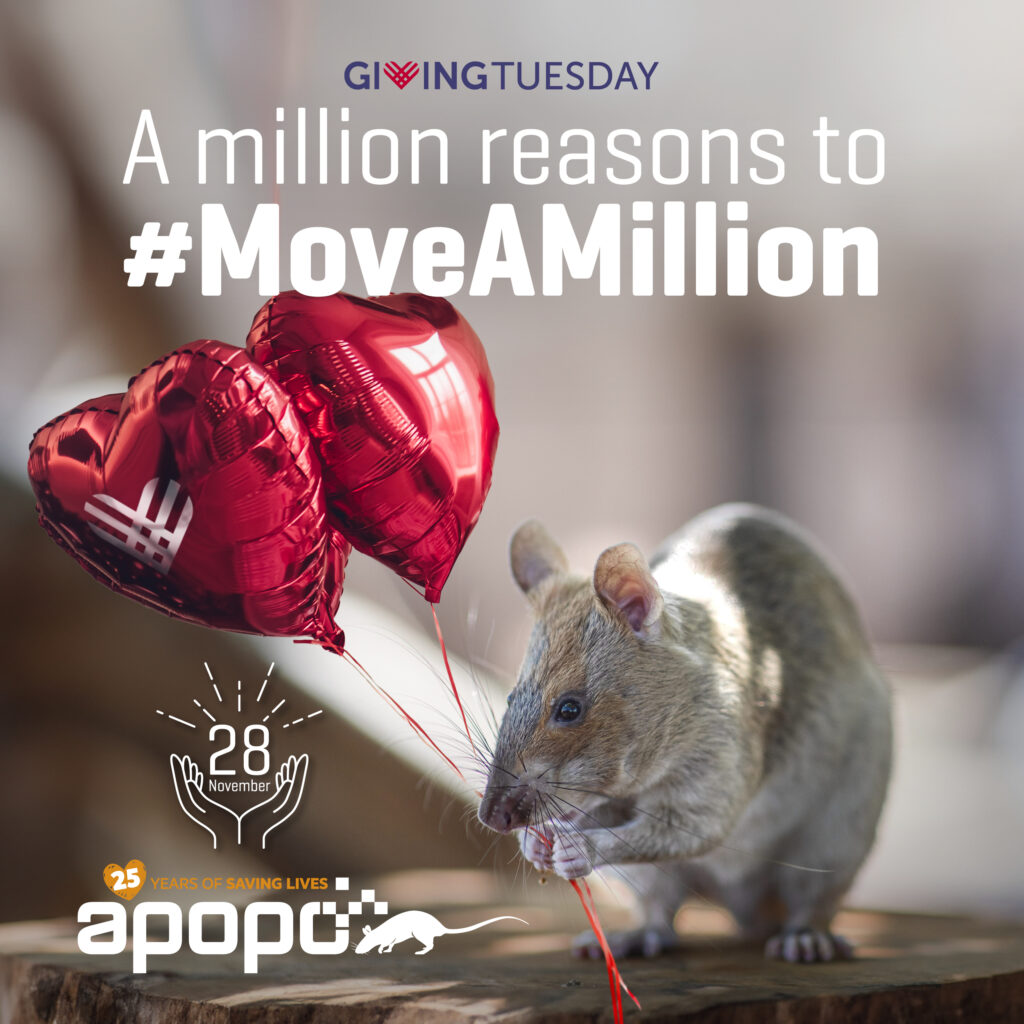 Help contribute to vital mine clearance and tuberculosis detection around the world.