On December 1st, 2015, APOPO officially announced the opening of APOPO US, an independent 501(c)(3) affiliate organization, based in Washington DC. APOPO US aims to support the organization's overall global activities by strengthening collaboration with US donors and operational partners. Direct tax deductible donations to support APOPO and the HeroRAT's are now possible for the US public, which makes up over 50% of the organization's global public supporters.
Charlie Richter - APOPO U.S. Director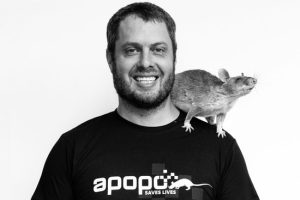 Charlie is responsible for building new partnerships and projects with US based organizations as well as developing APOPO's independent US based 501c3 organization.
Charlie joined the APOPO team in December 2014 based in Washington DC. Previously he worked in business development and project management for Gallup, a large research and consulting firm, and One Economy, an international technology NGO, both based in Washington DC.
Kristen Davis - Chairwoman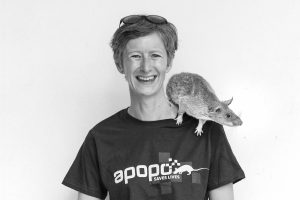 Kristen Davis is the founder and CEO of CinqC, which provides expertise in strategy, adapting and integrating new technologies & techniques to start-ups and established organisations. Kristen created CinqC after 20-years of disruption and innovation in international media groups, notably the New York Times, where she gained experience, learned agility and resilience, and established a global network of innovation experts as the Head of IT. 

Over the last two years as a Board Member Kristen played a critical role in modernizing APOPO's website and communications and marketing team and has been a dedicated ambassador of APOPO's work in the high-profile entrepreneurship and innovation networks she has built while developing her career. 
Beverly Schwartz - Secretary of the Board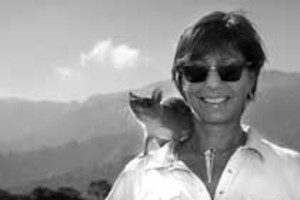 Beverly Schwartz is the Director of Global Marketing and a Vice President at Ashoka, a leading organization in facilitating awareness and incubation of social entrepreneurship across the globe. APOPO was an Ashoka award winning organization and Ashoka has been a valued partner of APOPO for several years. Before joining Ashoka, Beverly helped design and manage the first U.S. government sponsored education/prevention campaign around HIV/AIDS.
Beverly holds an MSc in behavioral science from University of Minnesota and the City University of New York. Beverly plays an active role in both board and partnership development for APOPO US.
Piet Van Hove - Board Member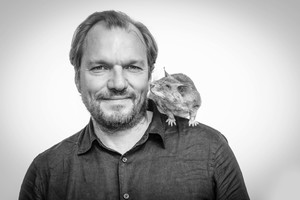 Piet Van Hove is the head of the International Relations Office of the University of Antwerp, Belgium, where he previously studied law. His office is responsible for policy formulation and implementation in the field of internationalization, including cooperation with developing countries. He is also a board member of the European Association for International Education (EAIE).
Piet is reponsible for ensuring strategic alignment among the US and APOPO Belgium boards.
Bart Weetjens – APOPO Founder and Board member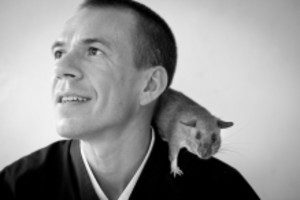 Bart came up with the idea to train rats as an innovative technology to detect landmines and screen for tuberculosis. With his years of experience as a product design and development engineer, Bart founded APOPO with support from Professor Mic Billet and his colleagues at Antwerp University. Bart is both an ASHOKA fellow and a SCHWAB fellow.
"APOPO has become one of our projects of global prestige for its innovation, and solid grounding in applied science."
Charles Richter
712 H St NE Washington, DC 20002 U.S.A.
+1 (202) 335 7755
charlie.richter@apopo.org