The Government of Flanders, whose support was the cornerstone of APOPO's tuberculosis (TB) detection program in Mozambique, concluded its decade-long commitment in 2022. Our gratitude for its contribution cannot be overstated. Over the last 10 years, the Government of Flanders has played a pivotal role in driving APOPO's innovative approach to tuberculosis detection. Its funding allowed us to make a lasting impact on the health landscape of Mozambique.
Despite the success of APOPO's TB detection project, according to the World Health Organization, Tuberculosis (TB) remains a major public health issue and a leading cause of death in Mozambique. Although the Government of Flanders' official support has come to an end, its legacy will continue to inspire and guide APOPO's efforts in the ongoing fight against tuberculosis in Mozambique.
TB project support begins in 2012
Support for the program began in 2012, when Dr. Emilio Valverde, a key figure and the former Program Manager of the Mozambican project to detect TB using APOPO's HeroRATS, had a vision to expand it to the country.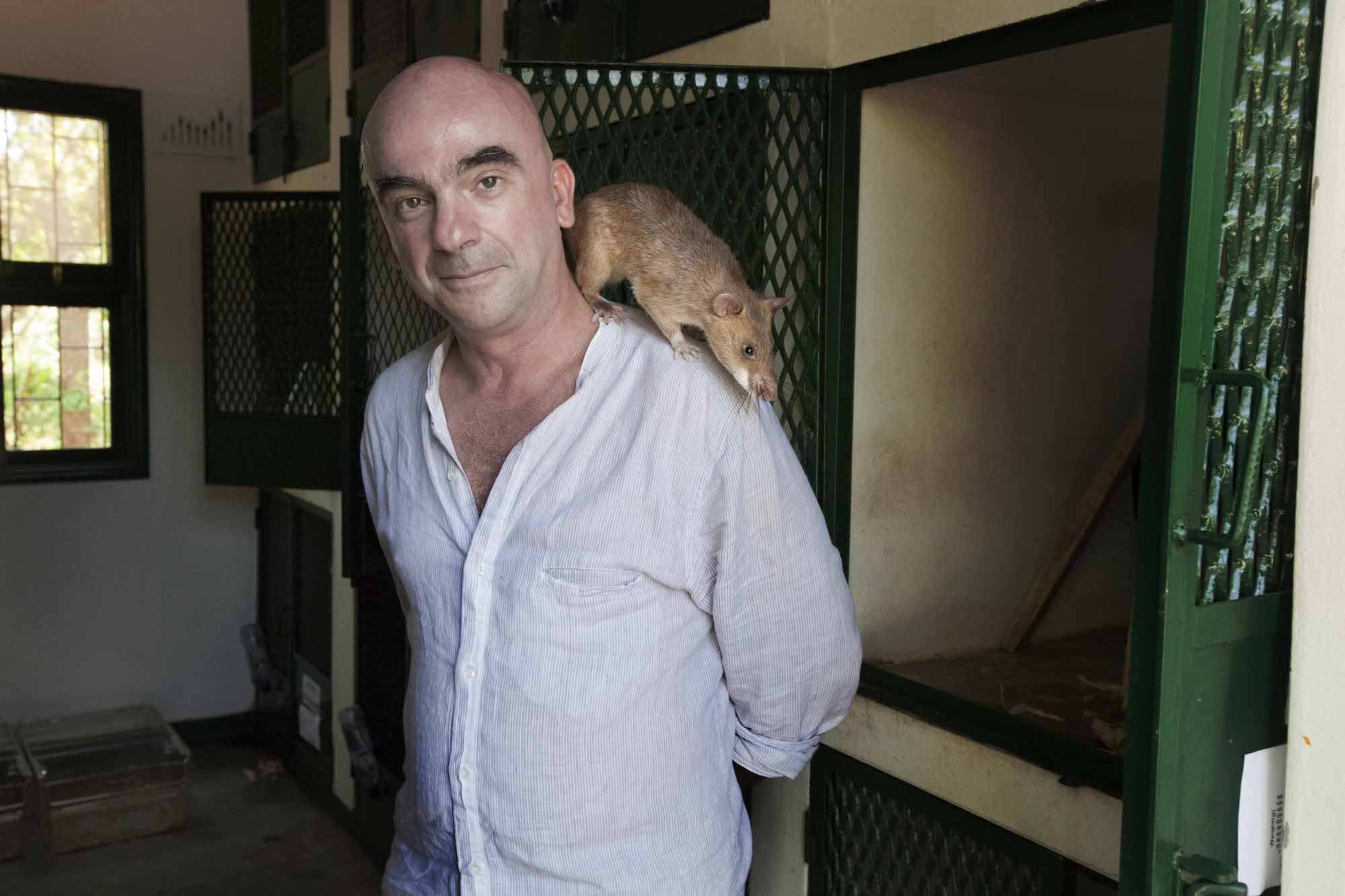 Meanwhile, APOPO's work had also caught the attention of the First Lady of Mozambique, Maria da Luz Guebuza, who learned about us through Princess Astrid of Belgium.
When she discovered that African giant pouched rats, renowned for their mine-clearing abilities, were being trained to detect active TB disease, Mrs. Guebuza recognized the usefulness of this innovative approach to disease control and prevention. She then recommended APOPO to Mozambique's National Institute of Health (INS) and the Eduardo Mondlane University (UEM) to launch the tuberculosis detection project.
With the collaboration of the university, health authorities, partners, and a dedicated team of support staff, the founding team overcame various challenges and worked tirelessly on research protocols and infrastructure preparations. Finally, APOPO secured a plot of land at the Veterinary School at UEM, which became the program's premises, and the journey began.
The team is assembled and health care facilities selected
Led by Dr. Valverde, the founding team started building a laboratory, recruiting technical staff, and sent the first group of rat trainers to APOPO's operational headquarters in Morogoro for training. It also selected 12 health facilities to collect and test at least 500 samples per week.
On June 28, 2013, the laboratory was formally inaugurated, setting the stage for increased TB testing and patient identification in the following months. The lab attracted visits from several universities, health authorities, professionals, media outlets, and NGOs, all eager to witness APOPO's groundbreaking work.
Phase two begins in 2014 with additional Flanders funding
An external evaluation validated the project's positive impact and made recommendations for further progress. The Government of Flanders approved the reports, leading to the project receiving a "phase two" grant in mid-2014.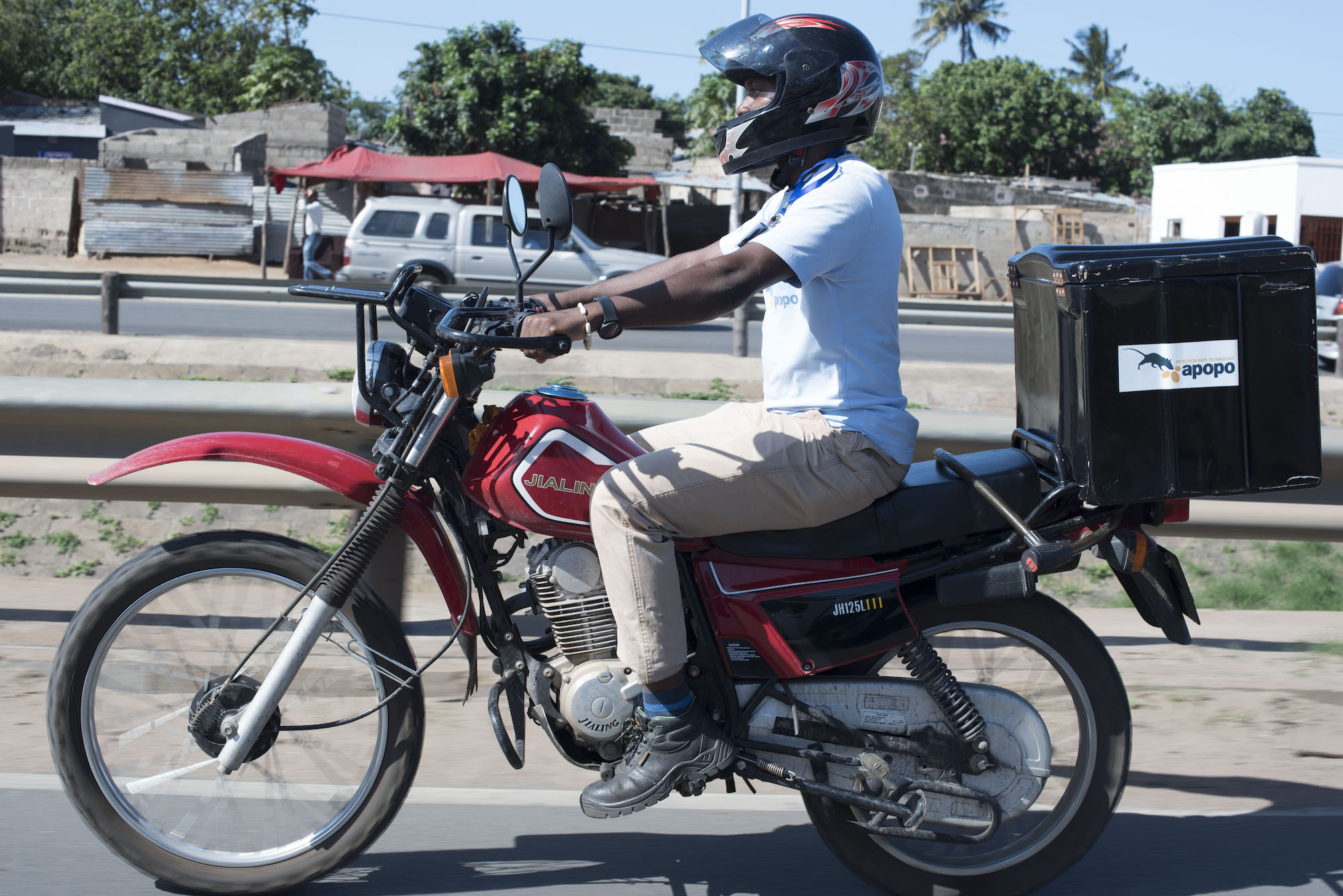 In this phase, APOPO expanded its activities to seven more health care facilities. The team grew by adding another rat trainer, new laboratory technicians, a motorcycle courier for daily TB sample collection, and a nurse to link patients to essential tuberculosis care.
In cooperation with community-based organization "Associação Kenguelekezé," APOPO also kicked off a pilot program that placed community health workers (CHWs) in partner health care facilities. This proved highly effective in identifying patients in the lab queue and facilitating their subsequent treatment and care. Additionally, APOPO conducted a study on TB prevalence among prison inmates.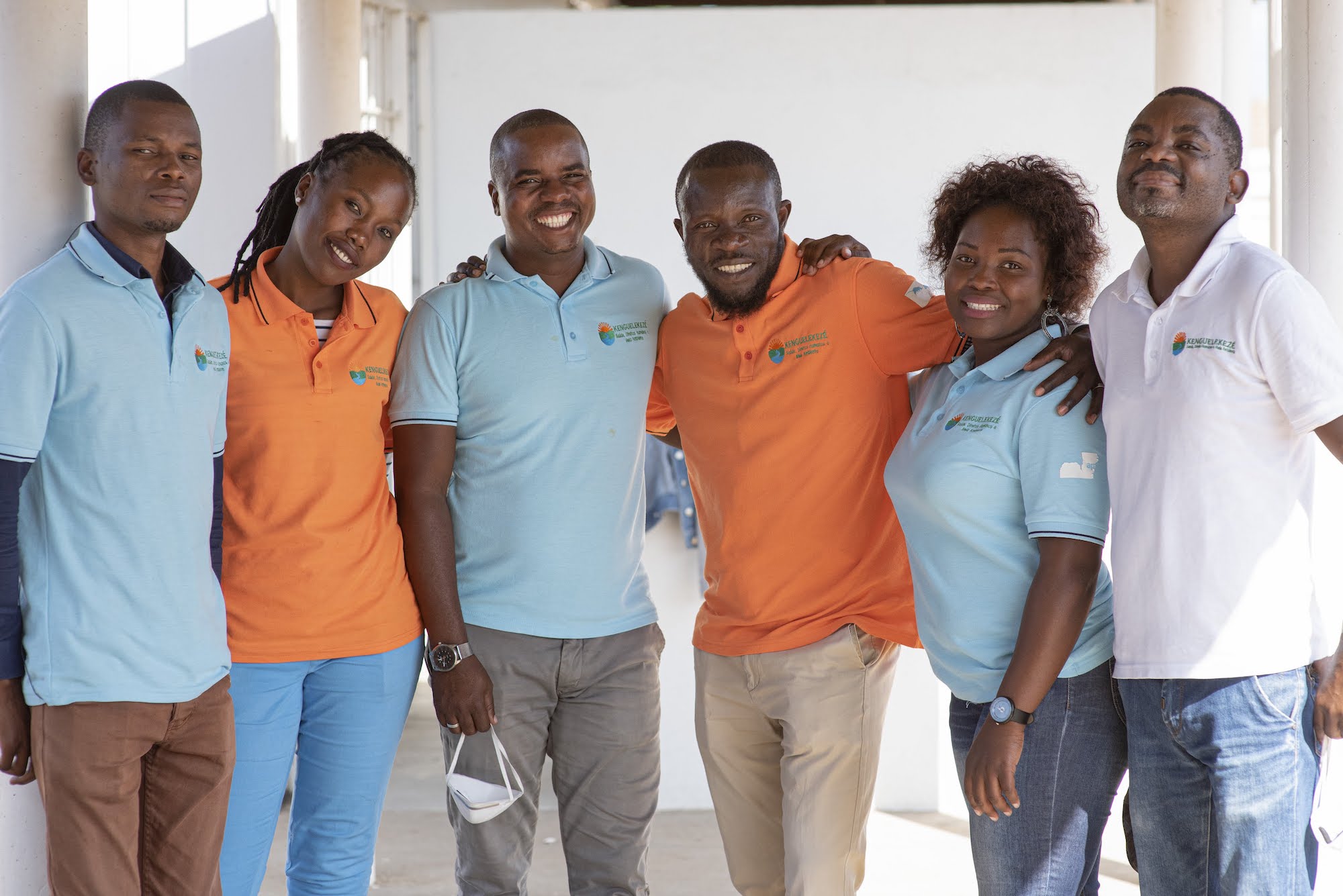 Setbacks lead to a third project phase
Despite its success and expanded coverage, the project faced a setback when the Ministry of Health decided to implement molecular testing (GenXpert testing) for all presumptive TB patients in accordance with a directive from the World Health Organization (WHO). These expensive tests are usually reserved for the most vulnerable individuals, such as children, and people living with HIV. This led to several large health care facilities discontinuing microscopy testing, and the number of samples received by APOPO fell drastically as a result.
In this new project phase, APOPO expanded its support to an additional health area in Mozambique and invested in GeneXpert equipment to align with the national molecular testing roll-out. It used this equipment to support 24 health care facilities in Maputo, before focusing on underserved populations.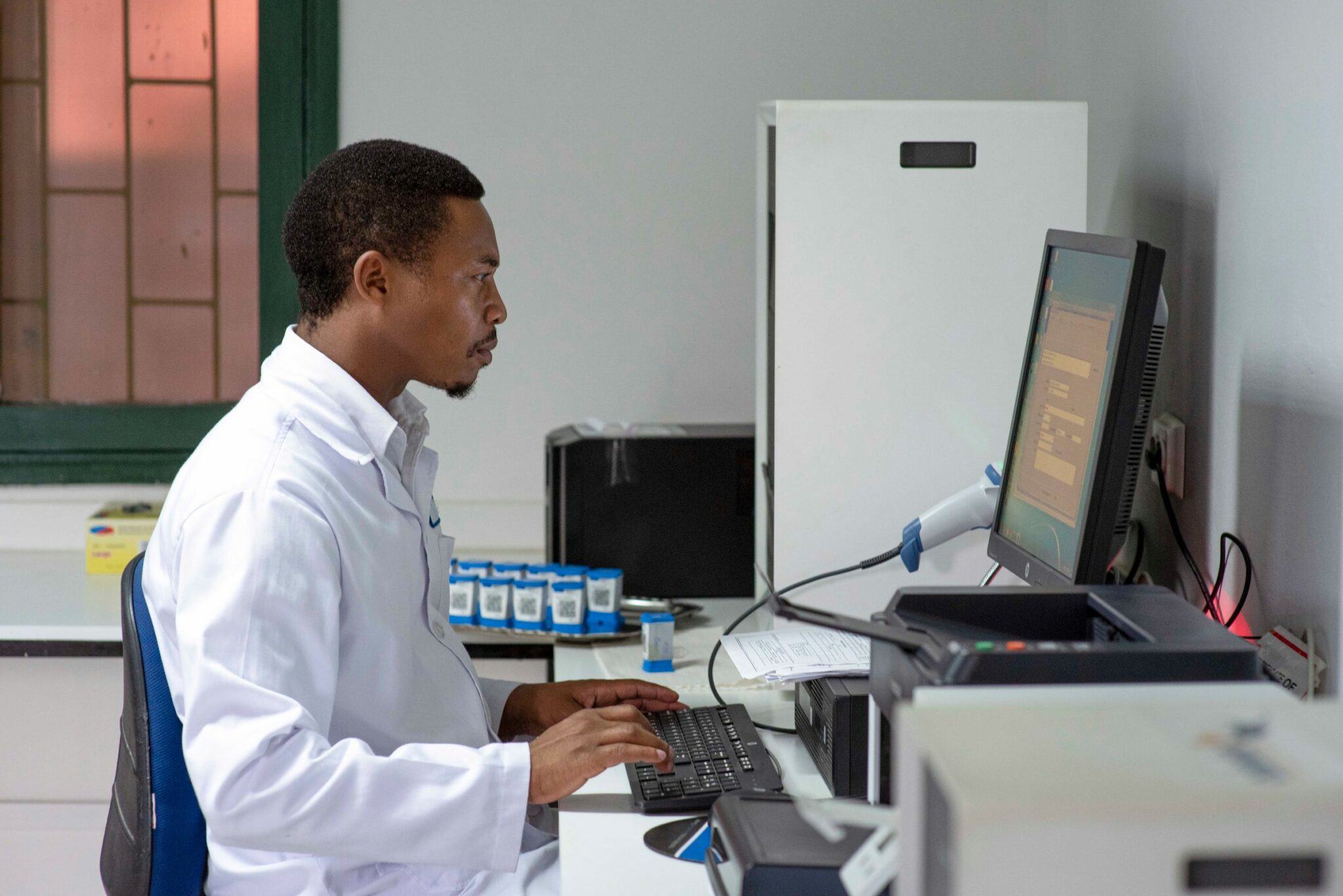 During the COVID-19 pandemic, APOPO used its resources to transport SARS-COV2 samples, and intensify GeneXpert testing for populations at risk of TB.
The Mozambican authorities then asked APOPO to avoid duplications of efforts, halting the rat-based TB detection project in Mozambique. The authorities also recommended we transition our community intervention initiated with Kenguelekezé to the national community-based direct observation treatment strategy (C-DOT). The collaboration has shown good results, with 93% of new TB patients starting treatment.
Main APOPO achievements in Mozambique in 10 years:
Built a TB diagnostic laboratory in Maputo with rat detection technology, microscopes, and GeneXpert© instruments.
Created 15 local jobs and focused on capacity building.
Published scientific research demonstrating the rats' high sensitivity and speed in evaluating samples.
Provided daily collection and 24-hour TB testing for 30 partner clinics in Maputo.
Conducted TB screening for special populations and contributed to screening campaigns.
Detected an additional 6,188 TB cases from 134,714 sputum samples, increasing partner clinics' detection rates by 40% on average.
Supported primary health centers in Maputo and expanded to serve Matola and rural districts.
Conducted additional research projects on early TB detection and pooled samples testing for SARS-CoV-2.
Collaborated with national associations to improve patient linkage to care, increasing the proportion to over 90%.
Future plans in Mozambique
APOPO TB detection remains committed to bridging the gap between innovation and access to healthcare. Looking ahead, we will strive for further development in key areas, taking into account the main challenges posed by Mozambique's National Tuberculosis Control Program (PNCT).
Here are our focal areas for future growth:
Expand detection services to the greater Maputo area including Matola and two rural districts, with potential for further expansion to include Marracuene.
Bridge the TB detection gap through active case-finding and comprehensive testing in key populations and high-burden areas.
Address the challenge of drug-resistant TB with accelerated testing and robust protocols.
Integrate TB services with other healthcare programs, particularly for individuals with coexisting non-communicable diseases (NCDs) like diabetes.
Explore opportunities to utilize APOPO's expertise beyond TB, including providing diagnostic solutions for diseases like Human Papilloma Virus (HPV) that affect women's reproductive health.
In line with our commitment to the United Nation's Sustainable Development Goals (SDGs), APOPO remains steadfast in our pursuit of innovative solutions and sustainable impact. By focusing on these strategic areas, we strive to make substantial progress in the fight against TB and related health challenges, ensuring a healthier future for the people of Mozambique.
---