APOPO and the Otto-von-Guericke University Magdeburg were awarded a grant by Volkswagen Foundation to host a workshop from June 20 – 25th entitled "The Power of Scents: Olfactory Research from Innovation to Application and Validation" at APOPO's Training and Innovation headquarters in Tanzania, which was simultaneously streamed online. This event brought together around 55 key experts and junior scientists from diverse fields related to scent detection, animal training, and welfare. An additional 50 participants joined remotely for the live-streamed event. The workshop provided a fantastic forum for scientific exchange, networking, and collaboration.
The week was packed with inspiring talks across symposia exploring a wide-range of topics. Perhaps the most consistent feedback from those who attended, was how unique it was to be at an event with such a broad field of experts, ranging from neuroscientists, behavioral researchers, animal trainers, health scientists, analytical chemists, and security/explosives experts.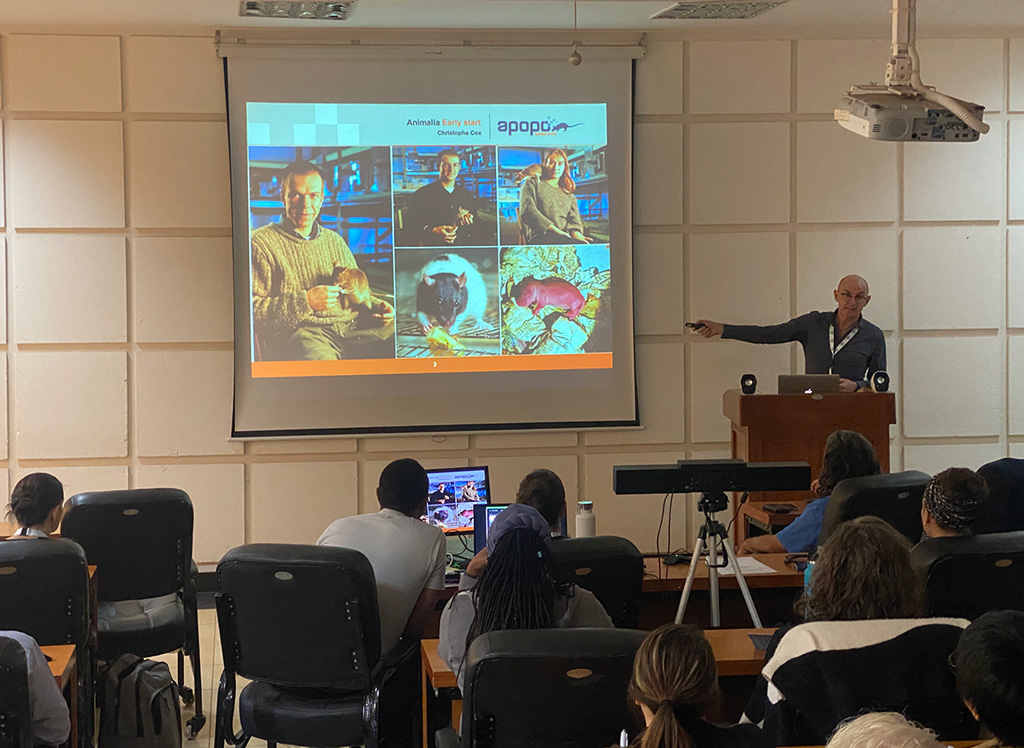 APOPO's CEO, Christophe Cox kicked off the event with a captivating keynote address covering APOPO's history and the many mistakes – and lessons learned – along the way.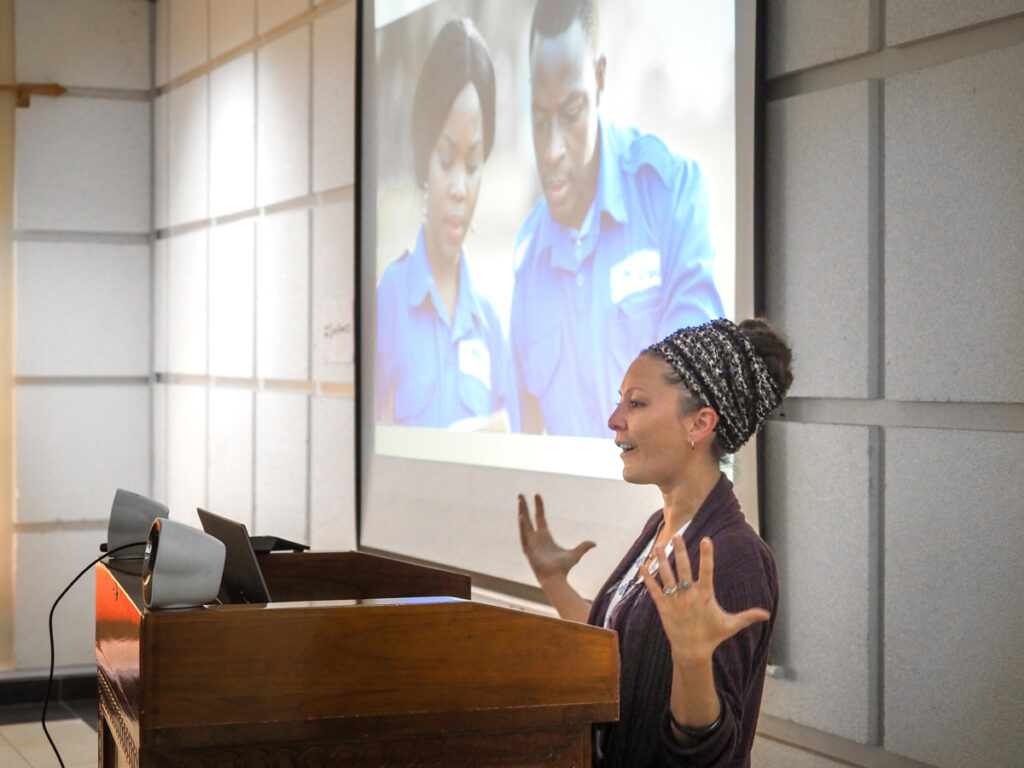 This was followed by an overview of how these lessons have informed our current programs, training procedures, and research projects by APOPO's Head of Training & Innovation, Dr. Cindy Fast. Other APOPO team members shared our work throughout the week, including Dr. Isabelle Szott (Behavioral Researcher), Dr. Negussie Beyene (Ethiopia TB Detection Program Manager), Michael Heiman (Mine Action Asia Regional Manager), Mark Shukuru (Cambodia Mine Detection Rat Sr. Technical Advisor), and Toon Hylebos (Cambodia Dog Training Manager).
Perhaps the most technical day of all, the remaining sessions on Monday explored factors that influence olfactory learning,. Dr. John McGann (pictured above) was awarded the 'most charismatic speaker' for his talk that resonated with many, despite the technical nature of it.
Tuesday sessions and Wednesday looked at volatile organic compounds (VOCs, or the odors themselves) and scent detection in the fields of smuggled wildlife products and explosives, ending with a keynote address by Dr. Adee Schoon (pictured above).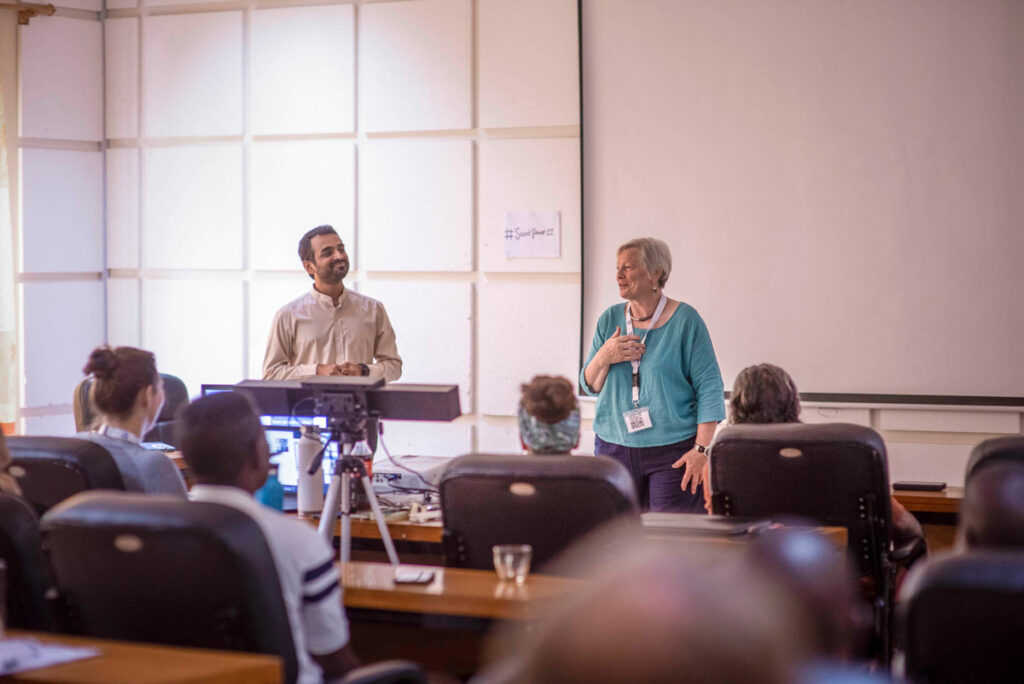 Wednesday began with a captivating joint presentation by Dr. Perdita Barran and Joy Milne (pictured above). Joy shared her personal experiences with Hyperosmia (an overwhelming sensitivity to smells) and how this enables her to smell human diseases. The talks that followed addressed disease detection and included sniffer dogs and rats.
The Thursday morning session explored different sensor technologies (including animals and synthetic devices) and how they compare to each other (think 'elephants versus rats detecting landmines'). Wednesday and Thursday afternoon sessions were dedicated to animal welfare and were attended by nearly 200 participants from across the globe. The workshop concluded Friday morning with group activities aimed at identifying research priorities, strategies, and potential collaborations. To cap off the week, those who attended in-person joined a group excursion to Mikumi National Park on Saturday.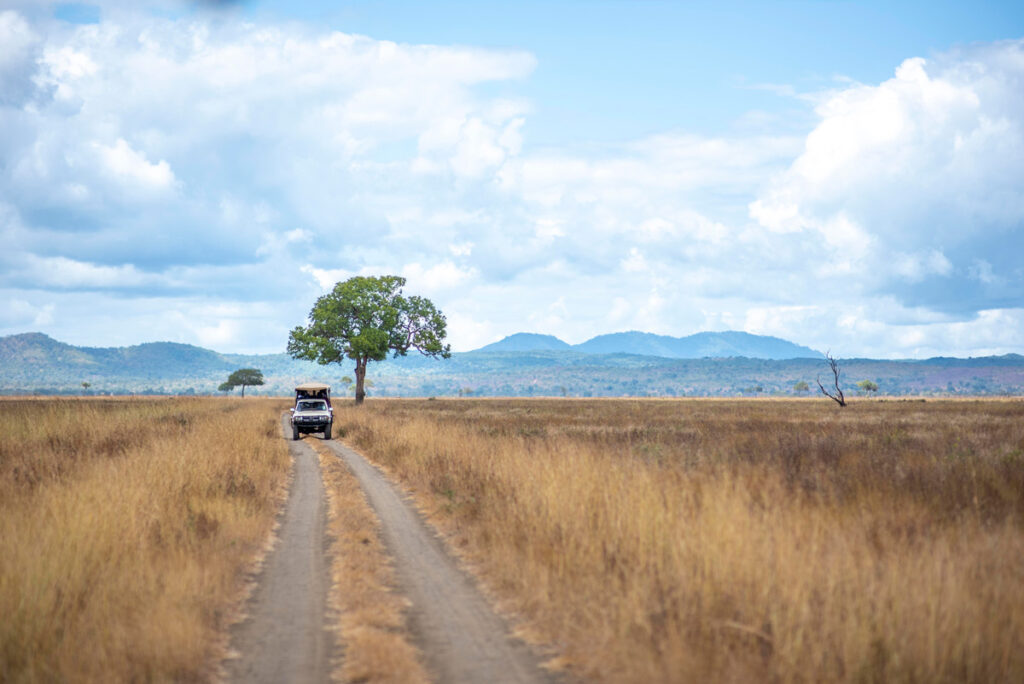 The workshop was a complete success, and many participants expressed their interest in attending future, similar events. Most attendees commented on their appreciation for the novel and rare opportunity for such diverse fields to be bridged together, united by the common denominator of "The Power of Scents" and expressed their wishes it could occur more frequently.
Overall, feedback for the workshop has been overwhelmingly positive:
'This meeting was an amazing example of how to integrate across levels of analysis to expedite addressing real world needs.'
'The best part to me was the bringing together of people from different disciplines who have a common interest in science and practice related to scent detection. The combination of ideas from different fields can lead to novel, creative solutions; I think that many new ideas came out of this workshop as a result.'
'I liked presentations about animal welfare. This was my first time to learn cutting-edge theory of animal welfare.'
---
APOPO Innovation Tanzania is grateful for the support and generous contributions of
partners and donors that made this event possible.